The Overwatch Summer Games 2017 is finally here, after much waiting from the community. This is the first repeat event in the Overwatch calendar and there have been a few changes to the event since last year. As promised, here's everything you need to know about the Overwatch Summer Games 2017.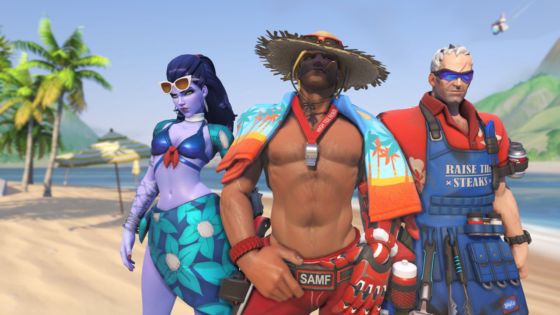 In this article, we'll talk about the Summer Games 2017 skins, how to unlock the exclusive event sprays, and what happened with the old content as well.
Summer Games 2017 Loot Boxes
As with all Overwatch events, the loot boxes have had a bit of a makeover. However, normally Blizzard releases 100 pieces of new event content. For the Summer Games 2017, there are only 50 pieces of new content, however, they are mixed in with the content from last year. We'll talk about that in a little bit. All in all, it means there are 150 total Summer Games items with last year's items included.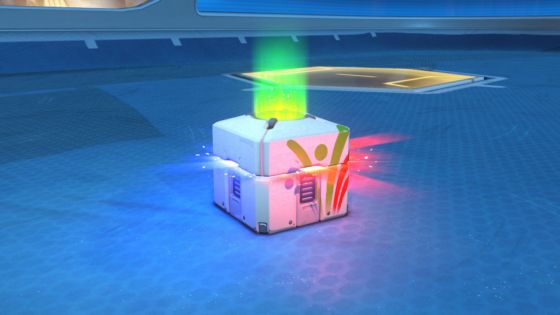 One of the major changes is to the duplicate system. In opening 25 event loot boxes, I didn't receive a single duplicate, and instead received quite a lot of credits. It is still possible to receive duplicates, but it's much less frequent. This makes the event loot boxes feel much more rewarding and makes it feel easier to unlock the exclusive content.
It feels much more worth it to buy loot boxes for real money, too. Now that you're significantly less likely to be disappointed by duplicates, spending that cash to get the items you want doesn't feel like as much of a letdown.
Summer Games 2017 Skins
This year, Blizzard has released skins for seven of the Overwatch heroes. Reaper, Widowmaker, Junkrat, Soldier-76, McCree, Sombra, and Mercy got the Summer Games treatment. All of the skins are Legendary quality, meaning they'll cost 3000 credits to unlock if you can't get them in the loot boxes.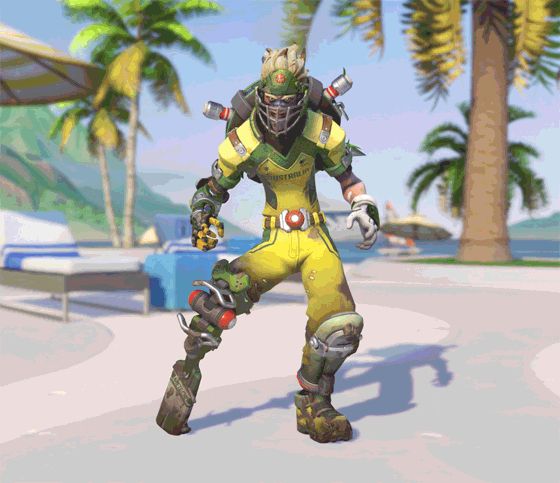 All of the skins have been very well crafted, but Mercy's "Winged Victory" skin, based on the Greek goddess Nike, is especially beautiful. We're also rather fond of Soldier-76's terribly dad-esque skin — he's a Grillmaster wielding an aptly named "A-salt weapon" for seasoning his steaks. And he's wearing socks with sandals!
Junkrat's sporty Legendary skin ended up being a cricket based skin, with the Australian cricket team's green and gold. He's also got a cricket bat for a foot, because of course he does.
The Return of Summer Games 2016 Content
Blizzard confirmed last week that the Summer Games 2016 items would make a return, and at a reduced credits cost. However, what they weren't completely clear about is that the old content is also available in the Summer Games loot boxes. This means that you can unlock the content that you may have missed in exactly the same way as you do the new content.
At first this was a bit concerning, but with the loot box changes reducing the chance of duplicates, it's actually a pretty fair way of doing the old unlocks. It would be pretty awful if you still had the same chance of getting duplicates as before, as you'd potentially be receiving old event loot that you already had instead of new content you didn't. With the changes, this works pretty well.
All of the 2016 skins are cheaper than they were last year, now at normal item price. For example, a Legendary Summer Games 2016 skin will be 1000 credits instead of 3000.
How to get the Summer Games 2017 Sprays
There are two exclusive Summer Games 2017 sprays associated with Lucioball. They're pretty simple to unlock, though one is significantly more exclusive than the other. Players who complete their 10 Placement matches in Copa Lucioball, the competitive version of Lucioball, earn the Competitor spray. Players who reach top 500 in Copa Lucioball will earn the Hero spray.
This is similar to the normal ranked sprays that are earned during competitive seasons. Just like those sprays, players receive them at the end of the event. There's also a player icon for participating.
Lucioball Changes in Summer Games 2017
For this event, Lucioball is back with some changes. We discussed them briefly in the Summer Games Preview article, but let's recap what is different with the event. The community loved Lucioball — it was one of the most requested game modes to make a return. However, it had some issues last year.
This year, players can no longer stand inside the enemy goal. Nor can they boop enemies. Along with this, Lucio's ultimate has been updated to make him faster, jump higher, and boop more frequently. It's also worth mentioning if you didn't play last year that Lucio's ability set is slightly different from the default game mode. He can only use Speed Boost, and Amp It Up only affects himself, not his teammates. Also, his default fire is replaced with a quick melee attack, and his attacks do no damage.
Lucioball takes place on either Estádio das Rãs from last year, or Sydney Harbour Arena, which was added in the 2017 event. Players have to score more goals than the enemy team before the time limit to win.
Closing Thoughts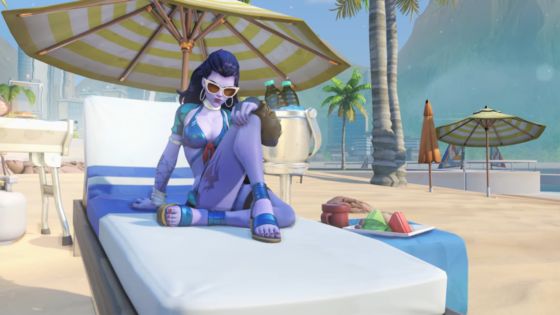 The loot box changes are really shining through in this event. However, something that stands out is that Blizzard only released seven skins for the Summer Games 2017, and half as much content as they normally do. Could they be scaling back on how much content they release for events? Or is it because there's still so much other content from the previous Summer Games, also appearing in the same loot boxes?
It looks like Blizzard will be downscaling on the new content for events, which isn't entirely surprising. One hundred pieces of content for several events throughout the year is a lot to keep up with, especially with tons of skins. It's not necessarily a bad thing if they choose to release less content but keep the skins high quality.
The Summer Games 2017 runs from August 8th through to August 28th, giving us all three weeks to get our hands on the beach-themed goodies and sports gear we missed from last year. What's your favorite skin from this year's line-up? Let us know in the comments!
Related:
Blizzard Entertainment
,
Event (In Game)
,
First Person Shooter
,
FPS
,
Overwatch
,
Seasonal Event
,
Shooter