League of Legends Worlds is finally back! The highs and lows, the disappointments and surprise successes of another year. With the reigning champions, SKT, seemingly losing their way in the lead up to Worlds, and G2 failing horribly in MSI, the competition seemed up in the air. Never before have the predictions so accurately reflected the outcome. Except in the case of a few wildcards…
Week 1 Standings
The majority of the teams in Week 1 won two games and lost one. No single team absolutely dominated. It seems even Korea sheds blood like the rest of us. In fact the only teams that lost all three games were- you guessed it- from Europe. G2 eSports, Europe's number one seed, just seemed completely outclassed on the world stage. It seems their confident, aggressive style just doesn't cut it when going up against titans like CLG. Similarly Splyce, who defied expectations in the earlier stages of the competition, was crushed.
North America, however, can take a sense of very cautious optimism from this Week's standings. All three of their representatives won two games, putting them on a par with the World Champions (at least on paper). This wasn't much of a surprise, considering the great place each team was in during the lead up to the competition. The close battle between CLG and TSM just proved that each was similarly excellent (in contrast to G2 and H2K, who apparently were similarly average).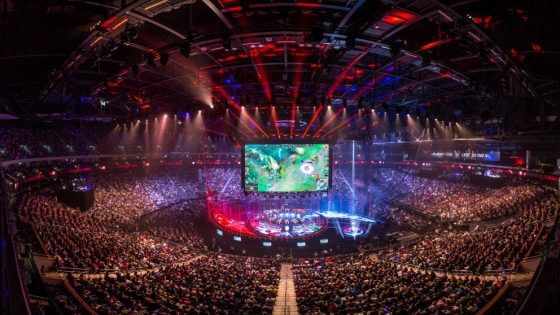 Again, as expected Korea performed with precision and intelligence with all three of its teams winning two out of three of their games. However, as the world's leading superpower in competitive League of Legends, many expected them to perform even better. Even the almighty Faker showed cracks when he went to fight two members of Cloud 9, missed everything, flashed and died. However, this game can be described as a ridiculous stomp in the midlane up until then, so maybe he was just having a little fun; playing with his food so to speak.
China performed well (if not as well as NA or Korea), but considering the hit-and-miss nature of many Chinese teams, this was a good week for them. Just so long as they don't pull a Faker and get too cocky they have a real chance. Only he can get away with that kind of malarkey.
Finally, Flash Wolves, AHQ and the wildcard teams performed ridiculously well. They were perhaps the only teams that really smashed all expectations (which were practically non-existent), and as a European I was left feeling rather deflated that the big EU teams couldn't stick it to teams like Albus NoX Luna.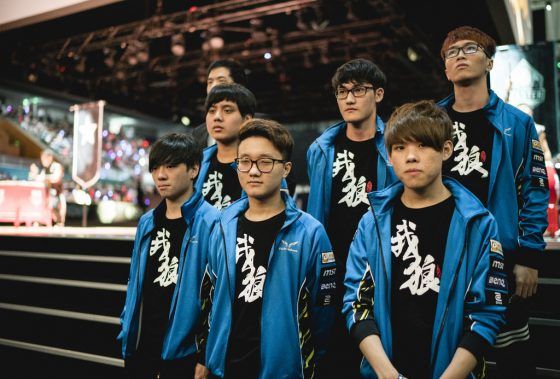 Overview
That's really one of the most exciting things about Worlds. As much as any competition we love to see the underdog rise to glory, overtaking rivals and pushing power-players off their pedestals. In fact I think that this is the essence, and real beauty, of the Worlds competition. The fact that, in truth it's anyone's game, and the slightest mistake can overturn even the most dominant teams. Although the most powerful teams do have the biggest advantage- they come from a position where they can really get any player they so desire, meaning that their team just gets stronger and stronger. They also have access to the best coaching and most up-to-date META analysis.
However, competitive LoL depends much less on money than other sports. For one thing, it's not as if Riot Games is in need of cash. But even the smaller teams have just as good of a chance, considering really all they need to train is five computers. I'm personally hoping that this week sets a precedent for the rest of League of Legends Worlds, and that the underdogs rise to see the top cats fall. If anything was proven by this week of Worlds, it's that we have a hot competition on our hands. If one thing can be taken from it, it's that the underdogs have a real chance of getting places this year. Each and every one of them wants that Summoner's Cup.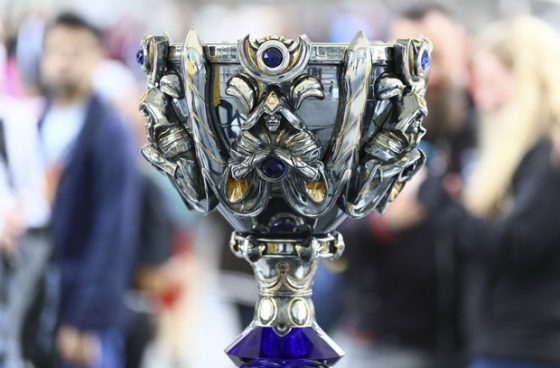 Predictions
It's not going to be smooth sailing for Europe. They have set themselves up for the worst possible entry into this competition, and I can't see it getting much better. They haven't absolutely flunked it yet (they still have a slim chance of making it to the Quarterfinals), but let's be honest; they're not looking good. That said, maybe they've made it to that hallowed "underdog" status, which would mean they could come back in dramatic style! But I find that unlikely.
As I said, North America is looking fresh-faced and ready for action this year; and judging by the Week 1 standings, we could be seeing the 2016 team emerging from the land of the free. In order to succeed they are going to need to approach their strategies in a more creative way, however, and give a wide birth to the trap of repetition and recycled strategies.
Korea, although not blowing anyone away in Week 1, has all the potential to come back swinging in the coming weeks. I, for one, hope that they rise and rise only to crash and burn in embarrassing style. It's time for someone else this year. Anyone.
China is looking reasonably stable, but if they hope to make it to a strong spot in the Quarterfinals they are going to need to keep a lid on that aggression. We know you want the prize, but just curb the insanity.
Finally, Hong Kong, Taiwan and the wildcards have a shot at the title! Please, please, please make let them make the most of this lead. They have been given a golden opportunity here, and if they grab it with both hands they could really give the LoL community something to talk about.
Related:
eSports
,
League of Legends
,
MOBA
,
Riot Games
,
summoner's cup
,
Worlds 2016