NOTE: All winners have been selected and notified. Thank you for playing!
Paladins is a fast action team-based first person shooter starring a wide array of fun and dynamic fantasy characters. Each combatant enters the battle with a primary weapon, a set of combat and movement abilities, and a personal mount to carry them quickly from one fight to the next, and each combatant has unique strengths and skills. The latest Paladins update has introduced a new character, Maeve, a highly mobile dagger wielding, acrobatic character. To give as many people as possible a chance to use Maeve in combat, Hi-Rez Studios has teamed up with MMOGames to bring you this Paladins Maeve Vagrant Champion and Skin Giveaway. Enter now for a chance to win a free unlock code for Maeve, as well as her special Vagrant skin!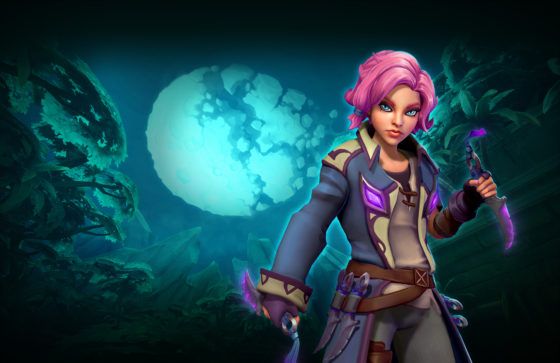 What You Get From The Paladins Maeve Vagrant Champion And Skin Giveaway
A free unlock code for Maeve, and her Vagrant skin, for Paladins
How To Redeem Your Paladins Maeve Vagrant Champion and Skin Giveaway Key
Log into your Paladins account and enter the in game store by clicking the "Store" button.
Click on the "Account" button.
Select "Redeem Code".
Enter your code in the field and click "Submit".
NOTE: Each account may only use this key once. The codes may be redeemed for PC or for console.
Go have fun with Maeve!
Enter Via Gleam
Sign in with a selection of options within the Gleam widgets at the end of this post and complete one or more entries to enter. You can select all of them or just one, it's entirely up to you, though the more you choose, the more chances you have to win! This giveaway will end on Wednesday, February 15, 2017, at 08:00 AM GMT.
We will be in touch by email with the winners once the contest comes to an end.  If you have any issues, please contact us.
Paladins Maeve Vagrant Champion and Skin Giveaway

Related:
Game Keys
,
Giveaway
,
Hi-rez Studios
,
Paladins