Last year, there was an Overwatch Summer Games event that coincided with the 2016 Summer Olympics. There's been plenty of talk of the event making a return this year, even if the Olympics isn't for another few years. Apart from Jeff Kaplan talking about how popular the event was, the Overwatch community recently datamined some files that shine light on the potential upcoming event and what it might bring.
So it's time for a little speculation! What could the Overwatch Summer Games Event for 2017 look like? Who might we see some skins for?
Overwatch Summer Games 2016 Recap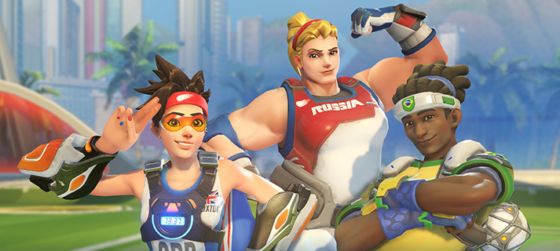 The event last year came with sports themed skins for many heroes. We had soccer skins for Lucio, running skins for Tracer, and wrestling skins for Zarya. All of these were Legendary skins. On top of that, Blizzard also released Epic skins representing nationalities for Genji, McCree, Mercy, Torbjorn, and Widowmaker. As with all Overwatch events, Blizzard also brought out themed sprays, icons, emotes, voice lines, and highlight intros with sports themes.
However, perhaps one of the most popular features of the event was the Lucioball game mode. Teams composed of Lucios try to boop the ball into the enemy's goal, much like a game of soccer. It had a Rocket League vibe due to the colorful arena and Lucio whipping about on his blades, and it was remarkably fun. Many players have been hoping it would make a return.
Will Lucioball be Back?
Thanks to the keen eye of Redditor Elooohell, we can see there was a section on the player profile on PTR showing Goals, Interceptions, and Saves. These could all very much indicate that the popular game mode will be making its grand return for the Summer Games 2017. It's possible that a different game mode will take its place, but Blizzard has hinted that they'd like to bring back the old events that players loved, perhaps with small tweaks.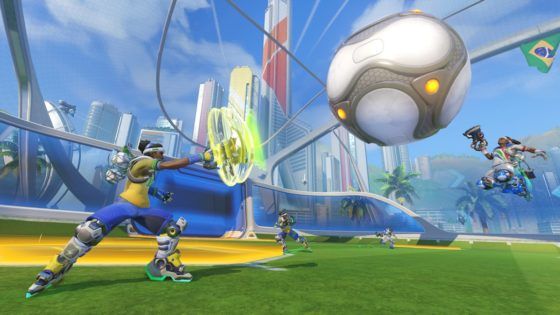 Some potential changes could be other heroes being included in Lucioball, or perhaps we might see some different team sizes like in Rocket League. Either way, it definitely seems that Lucioball will be a regular Summer feature in Overwatch, which is excellent news.
Who Will be getting Overwatch Summer Games Event Skins?
Another Redditor by the name of Lolnoobwut1 has shared content that was found on the PTR. These suggest we will see Overwatch Summer Games event items for all of the heroes, though whether those items will be skins or another piece of content is not certain yet. It's probably safe to say that the heroes who got skins last year will not be getting skins this year as well. However, will we see the items from last year rereleased?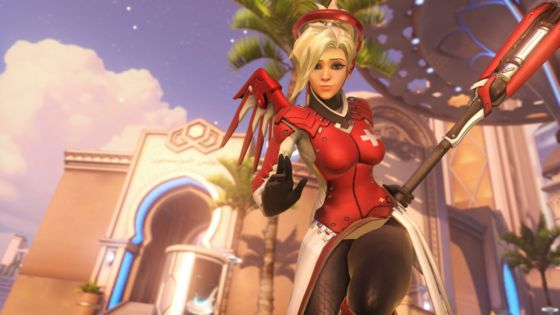 The Summer Games in 2016 was the first seasonal event in Overwatch. This upcoming event will show us how Blizzard plans to deal with repeating events going forward. Jeff Kaplan hinted that old content would be coming back when he discussed the return of the Summer Games: "Maybe it'll have some new content in it as well." This suggests that we will see the items available in some way, maybe to be bought with credits, and could be how the event items continue to be available for those who missed the original events.
If we look at how many pieces of content each hero is receiving according to the PTR information, some are certainly getting more items than others. This could suggest they're specifically getting skins. Comparing heroes who don't have Summer Games skins already and who are getting multiple items, that implies that we'll see skins for Reaper, Hanzo, Pharah, Junkrat, Soldier-76, Sombra, Ana, and Orisa. Many players are hoping for a Reinhardt wrestling skin similar to the spray from last year, as well.
What Could the Skins Be?
As mentioned above, some players are hoping for a Reinhardt wrestling skin. But what about the other heroes that might get skins? Of course, Hanzo could be getting an archery related skin, but there's no reason that Blizzard has to stick to just Olympic sports. With no Summer Olympics this year, it'd be a great opportunity for them to come up with new summer themed ideas instead.
Soldier-76, for example, would suit a Super Soaker style water gun skin, complete with swim shorts and sunglasses. Perhaps he's even in a water fight with Reaper, Sombra, or Ana. Junkrat could also have his grenades replaced with water balloons. There's certainly a potential for a beach or pool party themed event with the Overwatch Instagram story revealing some artwork in progress.

It'll be interesting to see how the Overwatch team decides to deal with the Summer Games theme and whether or not they'll keep the sports skins or move on to more generic summery content. Heroes of the Storm has its own "Sun's Out, Guns Out" event as well. We can even see a water fight themed Tracer in the image the Heroes of the Storm released.
Potential Event Changes
Blizzard has been making changes to each of their events based on feedback and success. For example, Jeff Kaplan confirmed that we'll be seeing much fewer duplicates in loot boxes. "One of the things we're going to do is drastically reduce the rate of duplicates you get out of any loot box," he said during a recent developer update. While this is not specific to events, the topic of dupes was one of the things players were most frustrated by. With additional credits instead, hopefully we'll find it easier to collect all of the event items we're most interested in.
It's also quite likely we'll see less content in this event. Blizzard has been reducing the number of skins we receive in each event, and with skins from previous events possibly available to unlock too, it makes sense that we have fewer new items.
One thing that isn't clear is whether the loot boxes will contain content from the previous year's event, or if that content will just be available for purchase. The Summer Games 2016 event didn't allow us to purchase the content with credits at all, but thankfully Blizzard changed this for future events. At the very least, we should be able to buy last year's content for credits.
When Will the Overwatch Summer Games Event 2017 Go Live?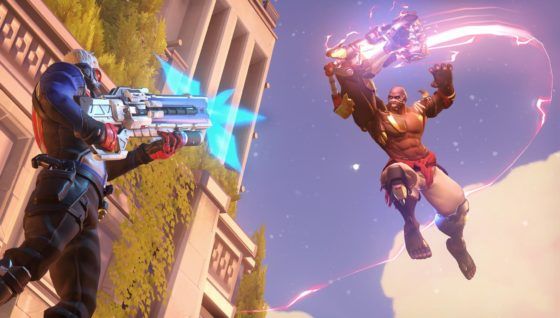 This is purely speculation, but the community thinks Doomfist will be going live with the Summer Games event. It seems the PTR build contained both Doomfist and the Summer Games in its title. Regardless, Doomfist is definitely right around the corner. His first official teaser went live earlier this week and his origin story was released yesterday. Right after that, he went live on the PTR. If Blizzard follows the schedule we've had in recent hero releases (let's just pretend the Sombra ARG didn't happen) we could see a release around the end of July or the first week of August. In fact, August 1st is a Tuesday, which is when Blizzard normally releases its new patches.
With that in mind, we could see the Overwatch Summer Games Event start on Tuesday, August 1st. This is pretty well-timed with last year's event since it started on August 2nd. Some of the community has been theorizing that the event will start before that. As of yet, there's no confirmation as to how soon we'll see the event begin. Either way, we should receive confirmation very soon.
Closing Thoughts
The Overwatch Summer Games Event should be making its return in the next few weeks. Players are incredibly excited to play Lucioball again. It's pretty certain that the game mode will be rejoining the Arcade for this event. This is a really exciting event, though, as it's the first Overwatch event that will be repeated. The upcoming event will inform us of how Blizzard will bring back seasonal events as we go forward.
You know what that means, right? We've got Junkenstein's Revenge to look forward to for Halloween!
What skins are you hoping for in the Summer Games this year? I definitely want to see those water fight skins making an appearance!
Related:
Blizzard Entertainment
,
Column
,
Event
,
Event (In Game)
,
First Person Shooter
,
FPS
,
Overwatch
,
Play of the Fortnight
,
Seasonal Event
,
Shooter