This week, Blizzard released the Overwatch Uprising Event. The Uprising is an in-game seasonal event that takes players back in time to a moment in Overwatch history. Rogue omnic group Null Sector has devastated King's Row. Players team up to defeat waves of enemies in a PvE battle to liberate London from the omnic threat.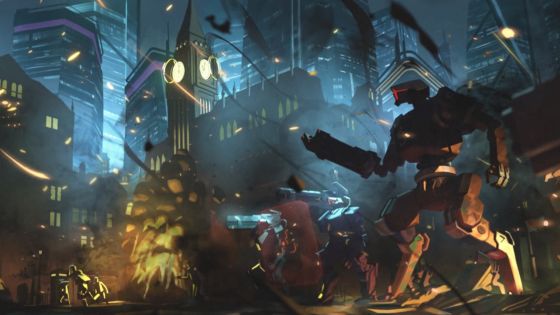 In this Play of the Fortnight, we'll share everything you need to know about the Overwatch Uprising Event.
How Long Does the Overwatch Uprising Event Last?
The Uprising event was released on Tuesday, April 11th, and will run right through to Monday, May 1st. This should give the community plenty of time to farm Uprising lootboxes to unlock the exclusive content that comes with the event. More importantly, however, it gives us all three whole weeks of glorious Uprising game mode time!
New Game Mode – Uprising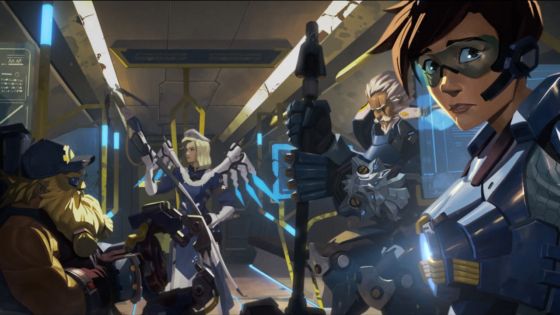 People who have been playing Overwatch since last year may remember the popular Halloween game mode, Junkenstein's Revenge. This was a PvE mode where players took on one of four available heroes to fight against waves of enemies. The new Uprising game mode is somewhat similar. It's also PvE and involves waves of enemies right to the end, but there is a slight difference.
Instead of just defending one static location, teams must advance on terminals that can be hacked by standing near them. On the way to these terminals, players encounter Null Sector omnics who will attack on sight and must be destroyed. While the terminals are being hacked, which takes a short while, omnics will continue to rush the new defense point created around the terminal. Teams need to remain near the terminal to continue hacking and to defend it.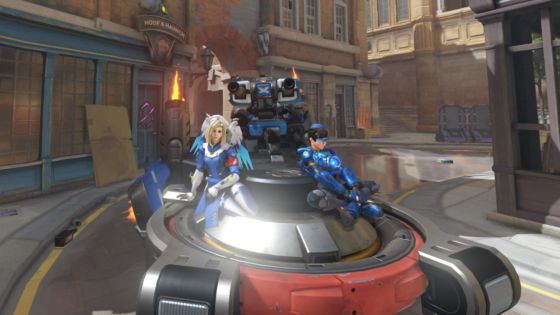 Once all the terminals have been hacked, players need to defend a payload while it boots up, before they can advance on the final point. This is at the end of King's Row, so it feels kind of like attacking after taking Objective A, except with increasingly difficult omnics to fight and a huge power plant door to break down. Then players have to eliminate larger omnics to complete the mission.
In the default version of the game mode, players can choose to play Tracer, Reinhardt, Mercy, and Torbjorn. They can also choose between several difficulties, with the hardest difficulties being a little tough to take on with a random group and requiring coordination. Taking part in the game mode comes with its own exclusive rewards, including sprays and achievements. We've listed these a little later.
Tackling Harder Difficulties of Uprising
The harder difficulties become infinitely more challenging to complete. As we mentioned above, it can be quite tough to try and take on these higher level modes with a pick-up group. However, premade groups may have a much easier time, or at least groups who are willing to communicate and work closely with one another.

In a different version of the game mode, players can switch up their heroes a bit. This has seen some teams trying out Bastion and Torbjorn comps, allowing them to put down heavy damage to cover different angles of the defense point. Alternatively, Bastion paired with another heavy damage-dealer with a bit of mobility can be a great tactic. However, while the harder difficulties are a little easier and more fun with free hero selection, make sure you have a tanky hero and a healer otherwise it will be an uphill battle.
The harder difficulties may also need a strong Reinhardt player, as he will need to time his charges well and keep his shield up to defend his teammates. This is all much more important than in the Normal difficulty, where Reinhardt players can usually just take off on their own to take out some of the enemies without worrying too much.
Overwatch Uprising Event Achievements
Players can unlock a total of six achievements from the Uprising game mode. Each of these achievements also comes with a spray. There is an achievement for each of the three harder difficulties: Hard, Expert and Legendary. There's also one for delivering the payload with over 80% health on Hard difficulty. After those are complete, you can also unlock achievements for completing the All Heroes variant with eight different heroes, and the default variant with all four available heroes.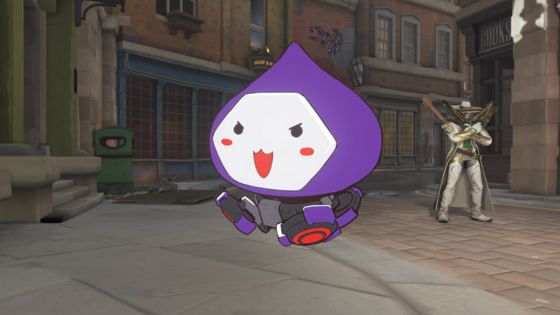 The sprays that are unlocked through these achievements cannot be unlocked any other way. The sprays are all linked to the event, including various Null Sector sprays and a particularly adorable Nullmari spray.
Uprising Loot Boxes
As always, the Overwatch Uprising event comes with uniquely designed lootboxes. Blizzard boasts that there's over 100 pieces of unique content to unlock, including 10 skins, which is slightly less than previous events that had 12. However, there's still plenty of new stuff to be unlocked from the lootboxes, including a highlight intro that's already proving to be pretty popular: D.Va's selfie!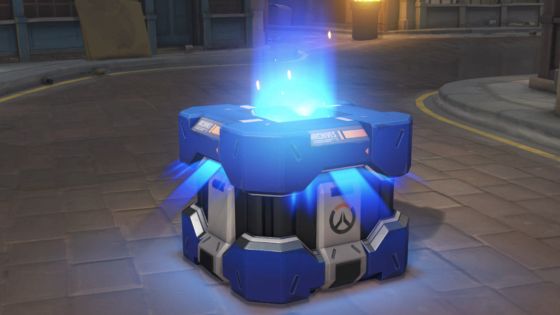 It's become tradition for events to come with one free "taster" lootbox, so as long as you login between now and the end of the event you'll receive one free Uprising lootbox. You can also receive one for completing the Uprising game mode for the first time, and unlock additional lootboxes for wins in the Arcade. That's on top of the ones you'll receive for leveling up as well, so there are plenty of ways to earn lootboxes during the event if you'd rather not buy them outright.
Exclusive Uprising Event Skins
There may be less skins with this event than there normally are in Overwatch events, but the quality has not at all dropped. There are skins for McCree, Orisa, Tracer, Mercy, Genji, Reinhardt, Bastion, Widowmaker, and even two for Torbjorn. This is great news for Widowmaker fans, as she hasn't received a skin since Season 1!
Some of the skins are themed around the event's game mode. For example, the four heroes who are in the game mode have their customary blue uniforms. Orisa and Bastion also have Null Sector skins, as they both appear as enemies in the game mode. On top of that are the Talon Widowmaker, Blackwatch McCree and Genji, and Ironclad Torbjorn.
Additional Content
Once you've unlocked all the skins (at least, you hope!) there is plenty of other content available to try and unlock. There are three highlight intros, for Torbjorn, Zenyatta, and perhaps most popularly for D.Va who takes a selfie in front of her exploding mech. Players can also unlock emotes for Hanzo, Soldier-76, and Pharah.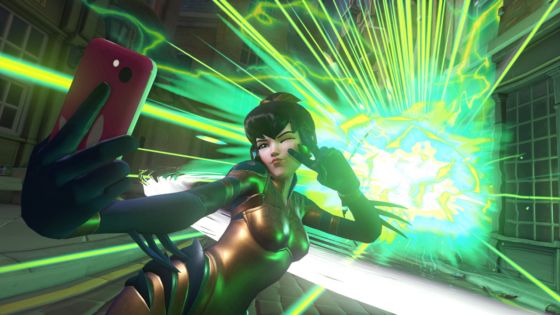 There are plenty of extra bits and bobs to pick up during the event as well. Things like sprays, voice lines, and player icons have been scattered throughout the Uprising loot boxes. Once again we're praising the ability to equip up to four voice lines, emotes and sprays per hero at any one time. At least then we can show off our collections a little more easily.
Upcoming Overwatch Events
It was quite surprising to see an event around Easter as Blizzard specifically said they wouldn't be doing one. However, the Uprising event isn't specifically tied to any real world holidays, so it's reasonable to assume this event might make a return in the future, perhaps with a few changes to the game mode and new content.
Many players are curious about one thing: when will the next event be? With summer fast approaching, will the Summer Games be making a timely return? This is quite possible. Jeff Kaplan confirmed during the Summer Games last year that Blizzard would like the event to return, perhaps even this year. "If [the Summer Games event is] really cool and successful and you guys like it, we'll probably have this event run again next summer," Jeff Kaplan announced during a Developer Update. "Maybe it'll have some new content in it as well."
With that in mind, we could see another event coming up around August. Based on what Kaplan has said, we may get to see the old content available to unlock for anyone who missed it. We'll even maybe see newer content to keep things fresh and exciting.
Closing Thoughts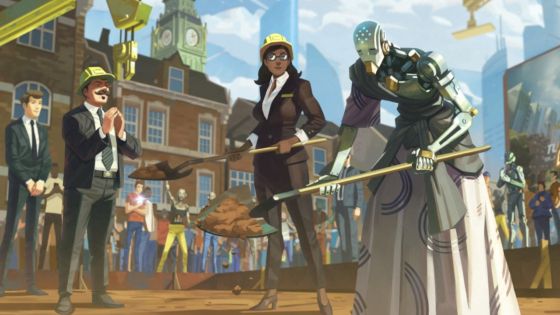 It's wonderful to see the PvE game mode style making a return to Overwatch. A large portion of the community was looking forward to it coming back. Each of the other event game modes has been PvP except for the Halloween one. Junkenstein's Revenge was incredibly fun, and the Uprising game mode has been no different. It'd be great to have it as an option in the Arcade permanently, or at the very least to have similar game modes come along with events in the future.
With almost a full year of events under its belt now, Overwatch's calendar is looking pretty full. With events in the new year, early spring, summer, autumn, and winter, players have plenty to look forward to. And even better, there's still plenty of space for more, possibly smaller events to be added in between.
The Uprising event has brought a ton of great content. Now it's time to get working on unlocking it all. What are your favorite new unlocks with this event? Let us know in the comments below!
Related:
Blizzard Entertainment
,
Column
,
Event (In Game)
,
First Person Shooter
,
Overwatch
,
Play of the Fortnight
,
Seasonal Event
,
Shooter