As we mentioned earlier this week, a potential Overwatch anniversary event was discovered by a dataminer in the community. Has Blizzard just confirmed the existence of such an event through an inadvertent tweet to a fan? It seems so! With Anniversary Loot Boxes containing exciting content already found on the PTR, there's lots of ideas flying around for what could be coming up.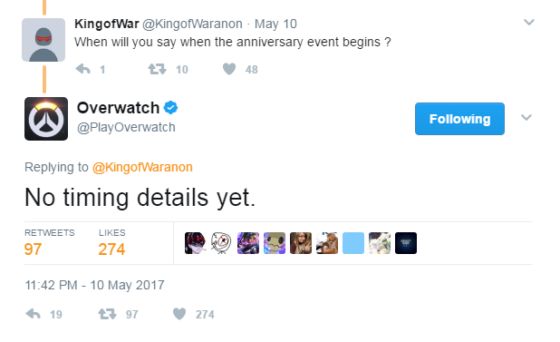 With that in mind, for this Play of the Fortnight join me in speculating on what the Overwatch Anniversary Event could look like. Especially since it may be starting very, very soon.
How Was the Overwatch Anniversary Event Discovered?
The Overwatch Anniversary Loot Boxes were discovered on an Xbox achievements listing a few days ago. In the description of the item, there are hints at an event that will last until June 5. You can read more about the discovery (and find a video of the findings) in our previous article on the leak.
This is not the first time that players have discovered something exciting on its way before it's been officially announced. One player found and shared the Year of the Rooster event before its announcement due to a leaked ad from the Chinese version of the game.
When Could the Event Start?
With most events starting on Tuesdays, we could see the Overwatch Anniversary Event as early as this coming Tuesday. However, it's more likely that Blizzard will launch the event on Tuesday, May 23. Overwatch officially released last year on May 24, so it would make sense to start the event around the same time. There were also leaks earlier this week referencing "Event 6" and a start date of May 24. However, I wouldn't be surprised if they decided to start it a little early (especially with the community already buzzing about the upcoming event!)
Either way, according to the Anniversary Loot Box descriptions, the items included should be available until June 9. This means that no matter what happens, we'll be playing with the new event content in the very near future.
What New Content Will There Be?
The Anniversary Loot Box description reads as follows:
"Celebrate Overwatch's anniversary with a batch of commemorative treats for your heroes during a new event: Overwatch® Anniversary! Kick off the celebration with a bang by picking up Anniversary Loot Boxes*. Every Loot Box contains up to four cosmetic items, including at least one Anniversary Skin, Spray, Highlight Intro, Emote, Victory Pose, Player Icon, or Voice Line. More than 100 Anniversary goodies are waiting for you! If your Anniversary Loot Box contains an item that is already in your collection, you will instead receive in-game Credits that you can use to acquire many customization options. *Anniversary Loot Boxes are available to purchase or earn in-game until June 5, 2017."
The Overwatch Anniversary Event will be of the same caliber as the previous events. Blizzard mentions more than 100 total pieces of new content for players to collect. FailCraft, a Redditor who's been at the center of the datamining for this event, posted a thread on Reddit with details including the fact that we will be seeing a lot of new Reaper items (I, for one, am thrilled!). There's also plenty of items for Tracer, Sombra and Orisa.
There are also references to new maps, or at least reskins of existing maps, as well as speculation from the community that we'll be seeing Doomfist around the same time.
Speculation on the Overwatch Anniversary Item Theme
There are so many directions that Blizzard could take an anniversary event. After the Uprising event, many players were asking for other events tying into the game's lore and history. The Anniversary Event could easily bring content that fits within the heroes' pasts. While we won't see skins for every hero, it'd be great to see some key moments in a hero's story brought to life in a new skin.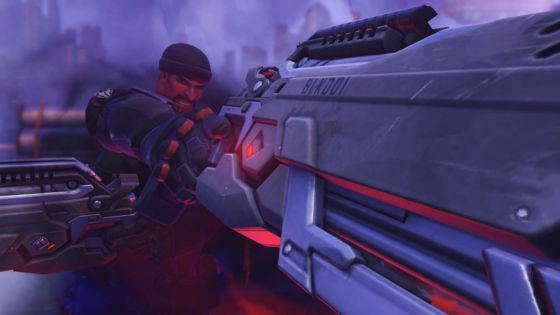 Not all heroes will receive this treatment, though. We know that Reaper seems to have the most items in the upcoming update, but he already has an Origin skin from the Origins Edition of the game. Perhaps we'll see a combination of story-related skins and a completely new theme.
What About Old Content in the Vault?
In a previous Play of the Fortnight, we talked about potential upcoming events. Jeff Kaplan all but confirmed that the Summer Games event, for example, was pretty popular and might make a return this year. There is the possibility that we'll see old content available again in the Anniversary Event. This would be an interesting way to do it, however, it's more likely that we'll see mostly new skins. This is based off the PTR leaks and the fact that Reaper, in particular, got a lot of items in this event whereas he doesn't have all that many from previous events when compared to other heroes.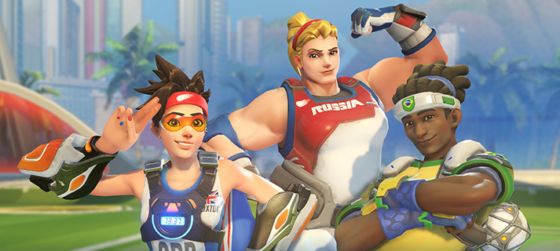 Players might be disappointed if the Anniversary Event was only bringing back old content, too. What is more likely to happen is the Anniversary Event will include all new items and fun celebratory content. For the return of old content in the "vault," we'll probably see them in the same events they were originally released in.
When Jeff Kaplan suggested the Summer Games returning, he added, "Maybe it'll have some new content in it as well." This could mean a chance to buy the old items you missed with in-game credits, and the ability to unlock new content through Loot Boxes.
What Does This Mean for the Future of Overwatch Events?
We've speculated before that Blizzard wants to churn out a new event every few months. They've been mostly sticking to that schedule. This makes the Anniversary Event quite a surprise; the Uprising event just ended last week. That puts two events quite close together. Even so, it looks like the next event will be something summer-themed around July or August.
Despite the sudden closeness of two events, I imagine Blizzard will stick to their normal release schedule. It's just a fun coincidence that the game was released a year ago this month and they had another event already scheduled. It makes sense to do an Anniversary Event around the actual anniversary. Blizzard spaced the other events comfortably throughout the year, and this one fell in the middle.
It's safe to say, though, that Blizzard is committed to releasing exciting new events as often as they can. This means more fun cosmetic items for all of us to work towards!
Closing Thoughts
Blizzard is certainly pumping out a lot of content for Overwatch. They've introduced an exciting pipeline of events with cosmetic items and even new game modes and maps. They're showing no signs of stopping that any time soon. Happy anniversary, Overwatch! May we see many more with exciting new events in the future!
What are you most hoping for in the Overwatch Anniversary Event? I can't wait to see what content Reaper receives!
Related:
Blizzard Entertainment
,
Column
,
Event (In Game)
,
First Person Shooter
,
Overwatch
,
Play of the Fortnight
,
Shooter