With Absolver now fully launched and players wandering the Plains of Adal freely, many are perhaps wondering what future Absolver updates will look like. In an interview with Rock Paper Shotgun, creative lead Pierre Tarno provided a few ideas of what players can expect.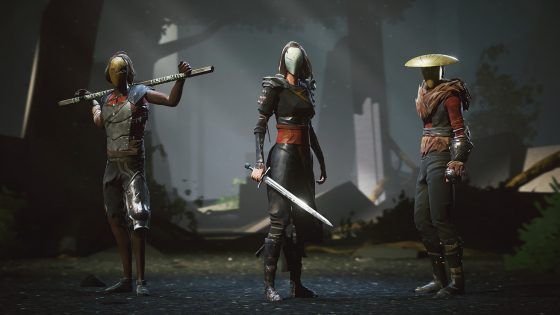 For those players who are already at the game's current level cap, Absolver is going to be adding a Prestige System that lets you respec your character as well as open up access to rare and unique equipment. "We are currently creating very cool assets and will give a more precise ETA on this very soon," said Tarno.
The Absolver team is also looking at improving its loot system by introducing a way for players to destroy duplicate pieces of gear in exchange for a dye to customize the color variants of their kit. Inventory management improvements are also in the works.
As for new playable content? Absolver is going to apparently focus mostly on the PvP side of things. "Upcoming new areas will be dedicated to PvP. No ETA yet on new areas and bosses, but it's something that players request often so this is certainly something we'll be looking into," said Tarno.
The devs are also continuing to work on the game's ongoing lag and connection issues. "Even if it's often the case for online games, it's still very annoying for players when you can't connect to servers for an online game," admitted Tarno. "We will keep working (very) hard on improving our matchmaking system to detect this better, and ensure everybody has the best possible experience."
Our Thoughts
We agree with RPS' writer in that most of these updates are less ground-breaking and more quality-of-life. Still, smoothing out the overall experience for everyone is usually for the best instead of heaping on new things while ignoring the persistent issues. We're looking forward to seeing where Absolver goes next.
Source: Rock Paper Shotgun
Articles Related to Absolver
Absolver Unleashes its Soundtrack
Absolver Heralds Release with a Launch Trailer
Absolver Details How Online Play Works
Related:
Absolver
,
MMO
,
News
,
Online Brawler
,
Updates