The music to back a thorough beating can now be yours to own. The Absolver soundtrack has been officially announced today in CD, digital, and a collector's edition double vinyl with 20 tracks' worth of tunes for the kung-fu action MMO's biggest fans.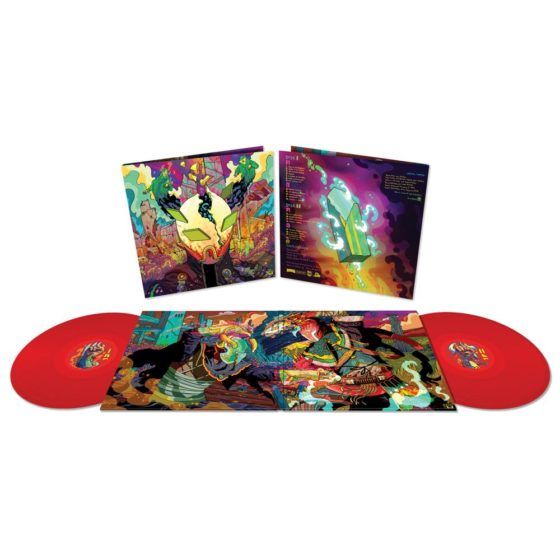 According to a statement from Wintory, the soundscape of Absolver was themed after the idea of "combat through friendship". "The music becomes this kind of dance, like the two players are engaged in a ballet together," said Wintory. "It's about giving strength to your adversaries, while they strengthen you. Conveniently this approach also helped us avoid the clichés of the martial arts genre."
The soundtrack was composed by award-winning composer Austin Wintory of Assassin's Creed: Syndicate and Journey fame, and also features a new exclusive version of Risyn's boss theme co-produced by Wu-Tang Clan's RZA. The CD release of Absolver's soundtrack features original artwork by Costa Rican artist Angela Bermúdez, while the vinyl is pressed on double translucent red heavyweight 180g vinyl with artwork by Hotline Miami's El Huervo.
Pre-orders for the vinyl and CD edition of the soundtrack can be found on the Laced Records website and are listed to ship sometime in Q4 of 2017. If you'd rather have the music right here and now, digital versions of the soundtrack can be found on Austin Wintory's Bandcamp page.
Our Thoughts
Austin Wintory is easily one of gaming's best recent composers, so we're sure fans of Absolver and people who just like good music will be interested in snapping up this soundtrack. Which track on the album do you like the most?
Source: press release
Articles Related to Absolver
Absolver Heralds Release with a Launch Trailer
Absolver Details How Online Play Works
Absolver Plays Dress-Up in a Character Customization Video
Related:
Absolver
,
Merchandise
,
News
,
Soundtrack