Martial arts MMORPG Age of Wulin has just revealed its next expansion: Age of Wulin Chapter 6: Blood & Flowers coming June 16th! Chapter 6 introduces a variety of much smaller features than we saw in Chapter 4, similar to Chapter 5, but the Age of Wulin team is confident that the update is of great quality.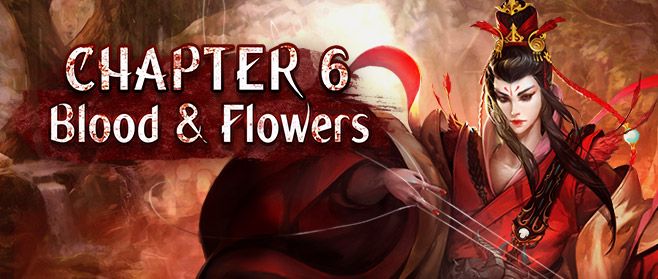 Continuing on from Chapter 5 and its Silver Hook Sword Boat, Blood & Flowers has players chasing Age of Wulin's Hell King to his Island of Delight, where he commits all sorts of evil acts. Players must uncover the truth on the island.
The eagerly awaited Lingxiao City opens its icy gates with Chapter 6, which has players taking sides with either the Ming Dynasty Army or the Mongolian Army to fight for control of the region by completing objectives and defeating the enemy general to win.
Chapter 6 also introduces the Partner System which allows players to 'befriend' an offline player the way you can any NPC in Age of Wulin. This is a rather interesting system which enables you to summon your Partner in to combat and learn Combat and Internal Skills from them.
And male players who meet some specific requirements will have the chance to enter a prestigious competition where they must work their way towards the role of Flower Prince – the only possible male member of the Shifting Flower Palace.
To play Age of Wulin for free, check out their official website now!
Source: Age of Wulin announcement
Related:
Age of Wulin
,
Expansion
,
F2P
,
MMORPG
,
News
,
Snail Games