Turns out that the switch to a less frequent update schedule is already producing some big results. The latest PlayerUnknown's Battlegrounds test server update has a huge assortment of changes coming to the game, including a new weapon, optimizations, and a bundle of other adjustments and improvements.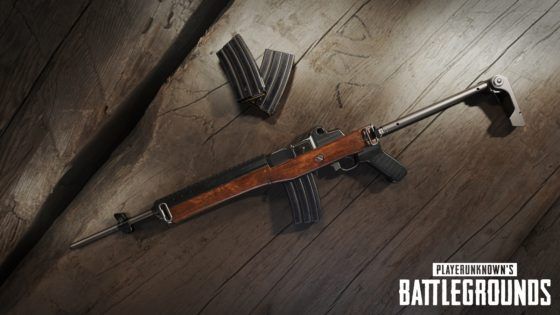 The new weapon in question is the Mini-14, a lightweight 5.56 semi-automatic marksman rifle. The Mini-14 has less damage output than other DMRs in the game, but makes up for the shortfall in high muzzle velocity and low bullet drop. The weapon can fit rifle attachments to the muzzle and magazine slots and can also sport any optic sight.
The game's map will also see some tweaks with the addition of a new town, East of Stabler. There will also be a new fog weather effect just to make visibility that much more challenging. While the fog effect will see ramped up probability on the test servers, the chance for foggy weather rolling through the live game will be low.
The new test build also introduces a variety of animation and balance changes to thrown weapons, recoil updates for all weapons, tweaks to the game's UI, and a host of optimizations and bug fixes.
The test patch should be available now according to rough estimates, while the overall changes could hit the live servers sometime later in the week. The full patch notes are here.
Our Thoughts
There's not a lot of "sexy" changes in this build of Battlegrounds, but there are certainly a lot more fixes and adjustments which can only improve the already soaring popularity of this battle royale title. We're definitely interested to hear what players think of the new weapon and the fog weather effect in particular.
Source: official site
Articles Related to PlayerUnknown's Battlegrounds
Gamescom 2017: PlayerUknown's Battlegrounds is Headed to Xbox One
PlayerUnknown's Battlegrounds is Dialing Back the Frequency of Updates
PlayerUnknown's Battlegrounds Could Get a Campaign Someday
Related:
Battle Royale
,
News
,
PlayerUnknown's Battlegrounds
,
PUBG
,
Test Server
,
Update