So, during the Activision Blizzard earnings call, there was lots of good news for people who make money off of investing in the company and for the top brass. Not terribly shocking, all things considered. What is perhaps surprising is during said call CEO Mike Morhaime referenced the company's work on expanding its games into the mobile gaming market.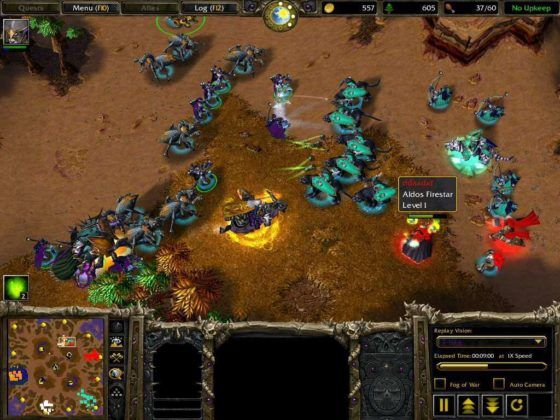 A transcribed statement from Morhaime during the call states that Blizzard is finding an "exciting opportunity" in taking its PC and console franchises and bringing them to mobile. "The technology we feel has advanced to a point where we feel there is a mobile platform now that can fulfill the requirements of our core IP," said Morhaime. "Mobile gaming is of course now very much at scale, large and growing with billions of people around the world who essentially have a mini console or PC in a pocket."
Blizzard appears to be eyeballing the Asian market specifically in the move, which remarks on how some of the most popular mobile games in Asia started life as PC titles. "We think there is an opportunity for us as well over time to explore our IP on mobile in that region," said Morhaime.
A timeline for when these Blizzard games will arrive was not provided, but Morhaime did state the company's intention to "get it right" and to provide quality games for their fans. That said, he expects "early results" from mobile investments this year and a "meaningful impact" in 2019. Morhaime promised more details further down the road as work continues.
This comes as another piece of confirmation to Blizzard's moves into the mobile gaming sector, as job postings made last year saw openings for an FX artist for a Warcraft mobile title in May and a senior client engineer posting for a mobile MMORTS in September.
Our Thoughts
We're not terribly surprised that Blizzard wanted to wait and see where mobile gaming development went in terms of tech and quality before making the leap. If this company is good at nothing else, it's waiting to see how other people do something, then taking that something and refining it to an absolute mirror finish to the point where they become mistaken as inventors of the original thing.
Source: Massively Overpowered
Articles Related to This Story
Rumor: Blizzard is Working on a Warcraft Mobile Game
Blizzard Makes a Job Posting for a Mobile MMORTS
Valve and Blizzard Sue Chinese Mobile Game Developer
Related:
Activision Blizzard
,
Industry
,
mobile gaming
,
News
,
Warcraft