There are few things as satisfying as the sound of an enemy's castle crumbling to the ground. City State Entertainment hopes to provide this feeling over the weekend with the upcoming Camelot Unchained Building Destruction test.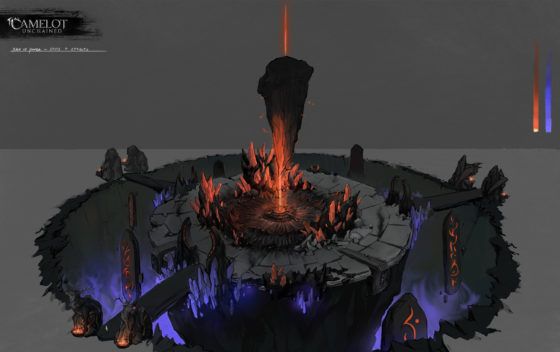 Mark Jacobs has once again provided another meaty weekly update for the in-development RvR title, discussing a variety of animation tweaks, system changes and art assets. In addition to all of this, he announced two tests for Camelot Unchained running for IT and Alpha-level backers this weekend.
The first is a Building Destruction test, where players will look to build up and knock down in-game structures. "Rob revisited our old building code this week, dusted the cruft off, and verified we can still wreak havoc on structures," writes Jacobs. "Player testing will aid in giving us a baseline measurement to compare against our upcoming performance improvements." The Destruction test will take place on Wyrmling Prep.
The second test will be another Big Bot Battle, as the devs look to load over 1,000 player characters and bots in to one area. There will be two Bot Battle tests taking place on the Wyrmling server, each running three hours.
You can read the full weekly report here.
Our Thoughts
There really is nothing quite as fun as laying siege to an in-game structure and knocking it down, and the C.U.B.E. system of Camelot Unchained should mean that blowing buildings apart will be more fun in Camelot Unchained than in most games. Here's hoping the tests are both informative and fun!
Your Thoughts
Are you going to be among those joining in on the Big Bot Battle or Building Destruction test? Share your experiences with us in the comments!
Source: official site
Articles Related to Camelot Unchained
Backer Survey: Camelot Unchained
City State Announces Camelot Unchained Discord Integration
Camelot Unchained Combat Prototype is in the Works
Related:
Alpha
,
Camelot Unchained
,
MMORPG
,
News
,
RvR
,
Test