Mark Jacobs has offered up yet another lengthy update post for Camelot Unchained, and in that post he provided an announcement for Camelot Unchained Discord integration, allowing players of the game to make use of Discord's voice chat functions in-game.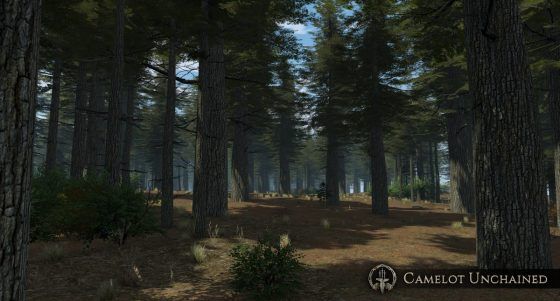 The feature was first discussed during the game's End of Week Update livestream but has been elaborated on in the weekly update. According to the reveal, Camelot Unchained will be using Discord's newly-developed GameBridge SDK to power the sandbox's in-game chat as well as offer an in-game voice chat suite. GameBridge will also allow chat from within Camelot Unchained to be accessed through the Discord app, including Guild chat, Realm chat and Party chat channels.
The partnership is stated as being a way for chat functions to be handled by Discord while CSE works primarily on developing the game, but the team will have backup plans in place should the systems not work out the way they intend.
The update did not provide any dates of when the Discord integration and the chat features would become available as the team waits for Discord to provide the SDK, but it did provide the usual lengthy list of other development updates and completed concept art, which can all be read here.
Our Thoughts
Discord is swiftly becoming a standard of communication among MMO players, so the fact that the new tools available with GameBridge means that this could signal awesome things for Camelot Unchained and many other MMOs. We're excited to see how these features work, and of course can't wait for the next update from City State Entertainment.
Your Thoughts
What do you think of the GameBridge features? Do you use Discord for your current MMO? Tell us your thoughts in the comments.
Source: official site
Articles Related to Camelot Unchained
Camelot Unchained Combat Prototype is in the Works
Backer Survey: Camelot Unchained
Introducing the Crowfall Templar Archetype
Related:
Camelot Unchained
,
City State Entertainment
,
Discord
,
News
,
Sandbox MMO
,
Voice Chat