Clearly, customization in any multiplayer game is pretty important. Destiny 2 shaders – items that let you color your equipment – are a hot-button topic for players of the online FPS as the customization item has been surprise-shifted from a permanent item in the first game to a one-time use consumable in the second.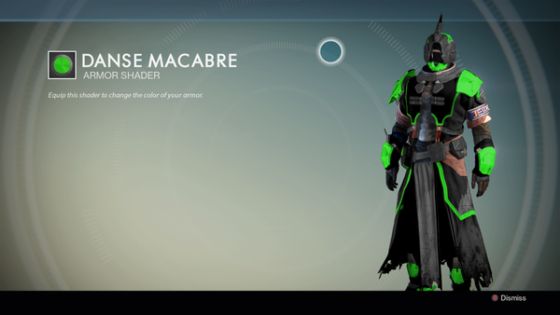 In the first game, shaders were permanent color options that could be freely applied to any complete set of gear similar to dye systems in many other MMOs. However, the shaders in Destiny 2 are immediately consumed upon application and are never seen again; a revelation that was only ever found out by the players at launch and not included in any announcement leading in to launch.
This development has spawned a number of threads on the Destiny subreddit decrying the decision, one of which sits at over 37k upvotes. In the post, redditor WeilageM beseeches the community to not spend money on Bright Engrams in hopes of getting shaders. "No one really cares how mad any of us get about the shader situation, but people notice when they aren't making money," reads the post.
Our Thoughts
Between the shader debacle and item mods in Bright Engrams, it would appear that Destiny 2 has something of a severe loot box problem. On both of these matters, we desperately hope that Bungie reverses course swiftly before this further poisons the well against the game and people keep away for fear of being nickled and dimed to death.
Source: Reddit
Articles Related to Destiny 2
Destiny 2 Loot Boxes Include Powerful Items
Destiny 2 Power Level Cap Revealed
Bungie Offers Up Dates for Destiny 2 Endgame Activities
Related:
Community
,
Destiny 2
,
FPS
,
MMO
,
News
,
Reddit