Destiny 2 is now available on console and is live in many regions. This has brought several new revelations, including confirmation of the Eververse in-game store, the associated return of the Silver currency, and the contents of Destiny 2 loot boxes including several potent items.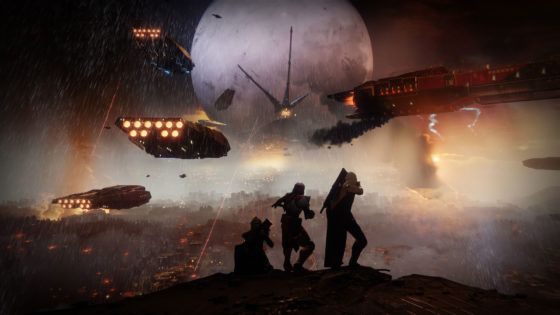 Loot boxes in Destiny 2 are called Bright Engrams and stashed within these boxes are a number of mods that confer some particularly powerful benefits, such as ability cooldown reduction or the ability to change the elemental damage type of an Energy or Power weapon. In addition to these mods, Bright Engrams appear to contain mostly cosmetic items such as Sparrows, spacecraft, and unique emotes.
While there are no listings for Silver on the Xbox Store or PSN as of this writing, a flyer from GameStop advertised 1000 Silver at a cost of $9.99 and 2000 Silver at a cost of $19.99. Both Silver bundles included a bonus 100 and 300 Silver respectively. Bright Engrams are sold in the Eververse store at a cost 200 Silver for one, 500 Silver for three, and 800 Silver for five.
The report does note that after level 20, players will be able to receive Bright Engrams whenever they gain a new experience level much like Destiny 1's Motes of Light dops. It's also assumed that Bright Engrams could be attainable in other ways, possibly as a reward for clearing high-level content, though there is no confirmation of as much currently.
Our Thoughts
Well, this is a bit of a catch-22. On the one hand, selling power items for real-world money is almost definitely not going to go over well and will immediately start the pay-to-win claims. On the other hand, earning Bright Engrams through gameplay isn't terrible either, though admittedly that's entirely dependent on how long it takes to earn new levels beyond level 20. Where do you stand on this reveal?
Source: PCGamesN
Articles Related to Destiny 2
Destiny 2 Power Level Cap Revealed
Bungie Offers Up Dates for Destiny 2 Endgame Activities
Guardians Fight for the Puppies in Destiny 2 Live-Action Trailer
Related:
Destiny 2
,
FPS
,
Loot Boxes
,
MMO
,
News