This week, one of the most important Dota 2 tournaments of the year began, but the big news is about a presenter rather than the teams playing. Shortly after the event began, James "2GD" Harding was personally fired by Valve co-founder Gabe Newell.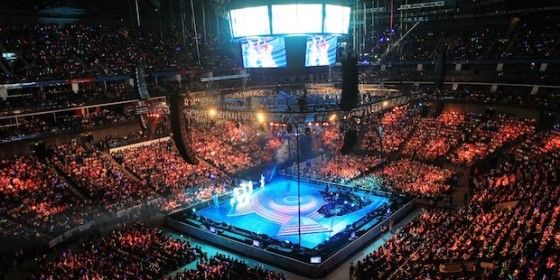 Harding was responsible for adding commentary and conducting discussions between matches during the Dota 2 Shanghai Major Tournament. However, he made a few jokes in poor taste during the first day of the event and was later fired mid-broadcast after another inappropriate comment. Newell added that "James is an ass, and we won't be working with him again."
Harding hasn't been the only problem with the Shanghai event so far. The Dota 2 Major has been plagued with delays, technical issues, and streaming problems. Furthermore, commentators have been experience terrible connectivity with audio devices and malfunctioning microphones. Valve has stated that it will be replacing the production company immediately.
"As long as we're firing people, we are also firing the production company that we've been working with on the Shanghai Major. They will be replaced, and we hope to get this turned around before the main event."
The teams competing in the Shanghai Major will split a $3 million prize pool, and the winning team will take home $1.1 million.
Our Thoughts:
Now is an incredibly sensitive time for eSports and it's not a good time to earn a bad reputation. Commentators that make crude or off color comments will likely not be tolerated by game studios or audiences. However, it seems like the entire Shanghai event is a mess and something Valve needs to resolve immediately with so much money on the line.
Source: The Verge
Related:
Dota 2
,
eSports
,
MOBA
,
News
,
PvP
,
Valve