This week Elder Scrolls Online has a special treat for their players with the ESO Plus Bonus event. ESO Plus is what they call their premium monthly membership. This event is for ESO Plus members and non-members alike.
For ESO Plus members you will get free Dwarven Crown Crates just for logging in each day between July 5-9th. These crates won't be delivered as you log in, however, instead you will get them all at once on July 17th. What do you have to do to earn them? Log in each day before 11:59 PM Eastern time. If you aren't an ESO Plus member but you decide to become one during the week then the number of crates you get start counting on your first day of membership.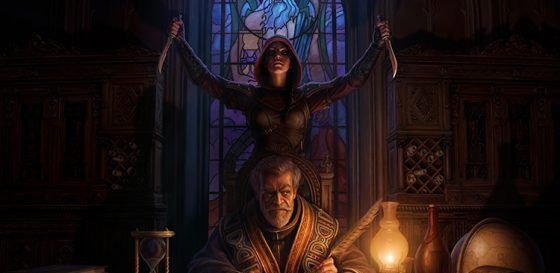 If you aren't an ESO Plus member then this is your opportunity to try it out. From July 5th to July 9th you will get a free trial of ESO Plus. The trial will grant full access to all DLC game packs that have been released, along with the dungeons, zones, and quests that are part of that DLC. You'll also be granted unlimited storage for your crafting materials and double the bank storage for your account. As if that weren't enough they're also doubling the furnishing and collectibles space in player housing. Oh, and you'll also earn 10% more XP, Gold, Crafting Inspiration, and Trait Research. You'll also be granted the exclusive ability to dye costumes. One thing you won't get however are those Dwarven Crown Crates that current ESO Plus members will get.
To take advantage of the ESO Plus trial this week follow these steps:
1.Log into The Elder Scrolls Online.
2.Navigate to the Crown Store.
3.View the "Featured" category.
4.Find and select the ESO Plus Free Trial.
5.You will then enjoy select ESO Plus benefits for the duration of the event.
The event begins on July 5th at 10 AM Eastern and runs until July 9th at 11:59 PM Eastern.
Our Thoughts
This sounds like a fantastic opportunity to try out the ESO Plus membership as well as the DLC if you haven't already. It will no doubt bring back a lot of players who haven't played in some time, so expect the game to be a little bit busier during this time.
Source: Official Site
Related Articles
The Elder Scrolls Online: Morrowind Review (PC)
The Elder Scrolls Online: Morrowind Developer Interview
How to Gain Gold in Elder Scrolls Online
Related:
Event (In Game)
,
Free
,
MMORPG
,
News
,
The Elder Scrolls Online
,
Zenimax