Get ready for all of the digital blood-letting your little PvP'ing heart can handle with the upcoming Midyear Mayhem PvP event in The Elder Scrolls Online. The MMO is preparing for 11 days of head-to-head combat and a variety of rewards for the PvP'ers of Tamriel.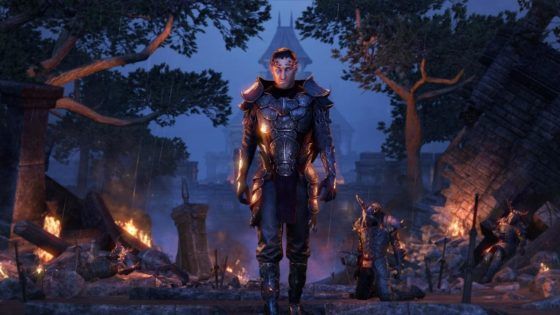 For those who want to take part, you must acquire the "Details on the Midyear Mayhem" item in the game's Crown Store and activate it, head to your faction's Alliance War main gate, and complete the "Midyear Mayhem" quest from Predicant Maera.
Completing these steps will net you the Pelinal's Ferocity scroll, which grants a two-hour long 100% bonus to Alliance Point earnings in Alliance War, Imperial City, and Battlegrounds PvP modes. The item will remain in your inventory for the duration of the Mayhem event. Players can also earn a unique Midyear Victor's Laurel Wreath collectible when they earn seven event-specific achievements.
In addition to extra Alliance Points and the collectible, participants will also get to earn Pelinal's Midyear Boon Boxes. These boxes will arrive alongside standard Rewards of the Worthy and will offer a chance at unique housing items, alchemy reagents, style items and motifs, and a lot more.
Midyear Mayhem arrives on Thursday, July 20th at 10 am EDT and runs a sword through your chest until the end of the month. More details can be found on the TESO website.
Our Thoughts
Mayhem indeed! This certainly sounds like a pretty loaded event for PvP players of The Elder Scrolls Online. We're looking forward to seeing how Tamriel's combatants will take to the new festivities once this goes live.
Source: official site
Articles Related to The Elder Scrolls Online
The Elder Scrolls Online Previews Horns of the Reach
The Elder Scrolls Online: Morrowind Review (PC)
The Elder Scrolls Online: Postcards from Tamriel
Related:
Event (In Game)
,
MMORPG
,
News
,
PvP
,
The Elder Scrolls Online