In what's being referred to as a "mutual decision", a brief press release has just announced that the complete Dignitas CS: GO team will be released from the eSports organization.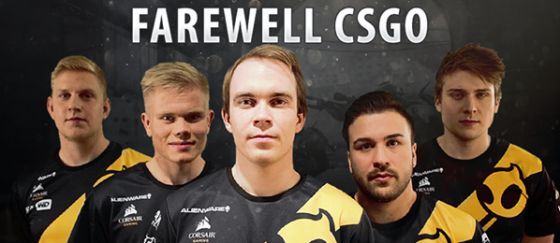 Rene 'cajunb' Borg, Kristian 'k0nfig' Wienecke, Mathias 'MSL' Lauridsen, Ruben 'rubino' Villarroel, Emil 'Magisk' Reif and Casper 'Ruggah' Due have all been removed from Team Dignitas in order for the organization to put together a new squad based in North America.
"Team Dignitas and the Philadelphia 76ers are committed to building our next elite, international Counter Strike: Global Offensive team," reads the statement. "We are confident our fans will continue to be excited by our future player and personnel announcements."
Dignitas' CS: GO squad is to compete during the ELeague Major in Atlanta, GA in January, having won a Challenger spot during a competition that ran this past weekend.
Our Thoughts
We wish the best for the players released from Dignitas, and hope they are able to join new CS: GO eSports orgs in very short order. As for the decision by Dignitas, we do have to wonder about the move, but it's best that we simply wait and see what the new roster will look like before we really form any opinion.
Your Thoughts
Does this move by Team Dignitas surprise you, or do you think the original CS: GO squad was under-performing? What players do you hope Dignitas will pick up? Give us your thoughts below.
Source: press release
Articles Related to Counter Strike: Global Offensive
CS: GO Inferno Map Returns
Valve Outlines CS: GO Coaching Changes
Overwatch Assault Maps Confirmed for Adjustment
Related:
Counter-Strike: Global Offensive
,
CS: GO
,
eSports
,
FPS
,
News
,
Team Dignitas