The Elder Scrolls Online PTS has had a pretty significant update in the form of the game's latest DLC, and players can now peruse the Horns of the Reach patch notes on the official forums to get an idea of what Update 15 is bringing to the MMO.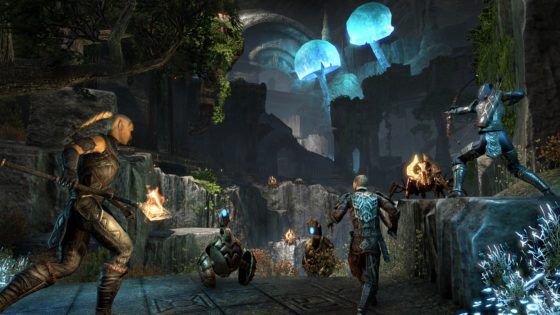 The PTS update brings the marquee additions of the Horns of the Reach DLC, but the patch notes also detail a host of quality-of-life adjustments coming to the base game. Of particular interest are details of previously mentioned features such as canceling active research and customizable telegraphs, along with information on new furnishings and recipes, new gold furnishing plans from Rolis Hlaalu, and an increase in the Champion Point cap to 30 Points.
The notes also detail the expected listing of bug fixes and adjustments to the game's existing DLC packs. All of the notes can be read on the official forums, and the Horns of the Reach DLC is up for testing now on the game's public test server.
Our Thoughts
Horns of the Reach is certainly offering up some good content, and Update 15 looks to be introducing some welcome quality-of-life features. We'd love to hear your thoughts on what this update and DLC is bringing to your game if anything!
Source: official forums
Articles Related to The Elder Scrolls Online
The Elder Scrolls Online Previews Horns of the Reach
The Elder Scrolls Online: Morrowind Review (PC)
The Elder Scrolls Online: Postcards from Tamriel
Related:
MMORPG
,
News
,
Patch Notes
,
PTR
,
The Elder Scrolls Online