The progenitor of the MMORPG continues to grow with the arrival of its 24th expansion. EverQuest: Ring of Scale has been officially unveiled by the game's producer in her latest letter to the fanbase.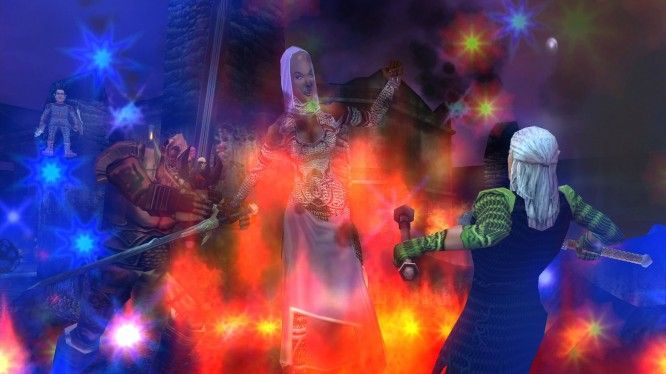 As one would expect, Ring of Scale will continue the story right where Empires of Kunark left off as the Combine will face their final challenge. Players can expect to visit familiar locations as well new areas such as Gorowyn, and look forward to the arrival of new monsters, gear, spells, AAs, and more.
According to the letter, the devs are hard at work on the new expansion and should be ready to announce additional details through the month of October. By mid-October, fans can expect to see pre-orders and beta tests for Ring of Scale go live, and the expansion itself is slated to launch in December of this year.
More information, along with news of a discount for Empires of Kunark and preliminary information about the return of in-game bonuses for the Fall, can be found on the EverQuest site.
Our Thoughts
Can't stop EverQuest! We're certain that fans of EverQuest are looking forward to hearing more about this new expansion, so we'll most definitely keep our eyes peeled for more details as we move into October!
Source: official site
Articles Related to EverQuest
EverQuest 2 GU109 Brings Co-Op Competition
EverQuest 18th Anniversary Gifts a Heroic Character
Why EverQuest 2 is Dying
Related:
Everquest
,
Expansion
,
MMORPG
,
News
,
Ring of Scale