The game formerly known as Das Tal is nearing its early access launch and managing director Alexander Zacherl has unveiled information about The Exiled pricing, including information about different packages as well as details for a free trial.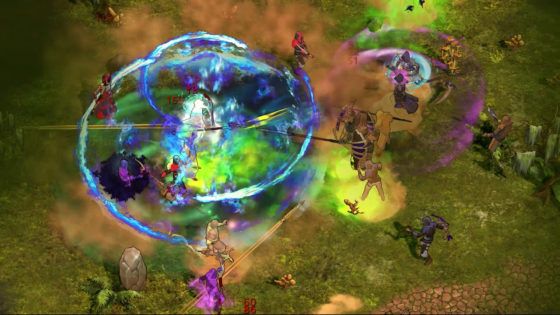 Players who are interested in buying in will be able to choose from three different packages: a Nomad Pack which offers one character slot per season, some unique avatar items and skins for tier 0 weapons for $19.99; a Seeker Pack which offers two character slots, 15% faster Fame earnings, and two daily challenge slots for faster ranking at $39.99; and a Vanguard Pack with three character slots, 25% fame gain, an in-game pet, and a digital artbook and soundtrack for $79.99.
Regardless of which package is purchased, buying in will unlock unlimited access to The Exiled. Additionally, Zacherl has outright stated that the game will never introduce any items that can be considered pay-to-win. "You can never buy in-game power, which has always been super-important for me," writes Zacherl in the announcement. "If you want to get some cool skins, titles, pets or the art book and soundtrack then you can pay more."
If you're still on the fence about The Exiled, a free seven-day trial is being offered for everyone once the game begins early access. The Exiled is set to go live on on February 23rd. Information can be found on the game's Steam page.
Our Thoughts
Considering our impressions of The Exiled during its alpha, it might be wise for interested players to take full advantage of the seven day trial period. At the same time, that might not be enough time for everyone to get a full idea of everything The Exiled has to offer. It will ultimately be up to players to decide whether this trial period will show The Exiled as enticing or repulsing.
Your Thoughts
Will you be giving The Exiled a shot? Have you already played in the alpha and committed to buying in? Do you think seven days is a long enough trial period? Let us know in the comments.
Source: press release
Articles Related to The Exiled
The Exiled Alpha Impressions
The Exiled Launches on Steam in February
The MMO Alpha and Beta List: February 10, 2017
Related:
News
,
PvP
,
Sandbox MMO
,
Steam Early Access
,
The Exiled