To hell with teams. Teams are for friendly people and there are no friends on the internet! …okay, maybe that's a bit too harsh, but the point is that the whole team-based gameplay dynamic of Overwatch is being sort-of tossed aside in the upcoming Overwatch deathmatch mode.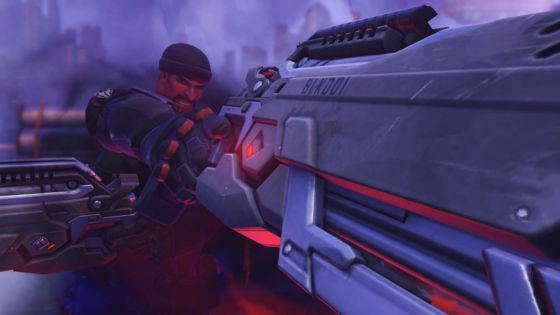 According to the latest Developer Update video, game director Jeff Kaplan noted that the new mode's arrival is all thanks to the Arcade. "The coolest part about the Arcade is that its opened up our ability as developers to introduce game modes that we normally wouldn't feel comfortable putting in the Quick Play or Competitive rotation," said Kaplan.
Deathmatch comes in two spicy flavors: an eight-player free-for-all brawl, or 4v4 team-based play. In FFA, the first to score 20 points will win the match, with one point earned for landing the killing blow and a point removed for self-inflicted deaths. 4v4 victory comes to the first team to score 30 points and has similar stipulations applied, though players who are resurrected will have those earned points from the enemy team deducted from that team's score.
As for maps, there are a number of existing maps that will be used for both modes and some maps for team deathmatch, with adjustments such as restricting play to specific zones and introducing a special respawn system. Deathmatch will also have a brand new map, Château Guillard, the ancestral home of Widowmaker.
The deathmatch mode is now available on the PTR, along with patch notes that outline the new mode as well as adjustments to several Heroes. You can check those note out here, and take a look at the Developer Update video below.
Our Thoughts
We love that the Arcade is expanding not only the opportunities for the devs to play with the game, but also the players to experience unique modes outside of Competitive. If nothing else, at least Deathmatch could be a great way for players to blow off some steam after a number of poor Ranked matches.
Sources: YouTube, official site
Articles Related to Overwatch
Overwatch Unleashes Doomfist, Loot Box Tweaks, and Highlight Options
Play of the Fortnight: Overwatch as an Accessible FPS Game
Play of the Fortnight: How to Deal with Anger in Overwatch
Related:
Deathmatch
,
FPS
,
Game Mode
,
News
,
Overwatch