Firefall is an upcoming free-to-play open world shooter MMORPG by Red 5 Studios that is set to change the way people look at online shooters. Featuring a massive open world, filled with dynamic PvE content and intense, action-packed PvP – Firefall is set to change the way people look at online shooters. Last weekend we gave you the chance to try it yourself, now it's time for another turn at thumping and shooting for an entire weekend.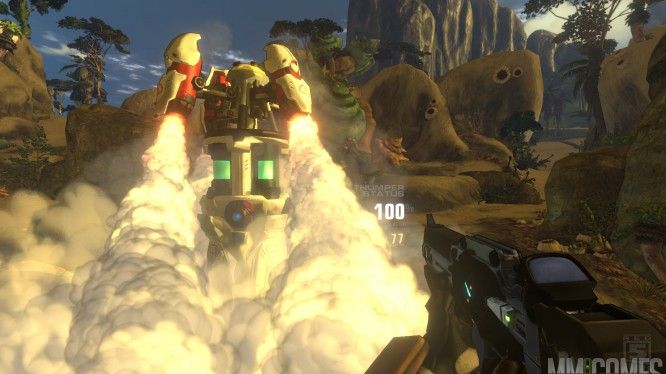 Recently the developer held a beta weekend which brough thousands more players in to the beta to help stress test the servers. They aren't done yet though, this weekend there will be another beta weekend event to once again stress test the servers.
If you want to take part once again, then you're in luck – MMOGames has 10,000 firefall beta weekend keys to give away. Head on over to the Firefall Beta Weekend Key Giveaway to claim your key, before heading over to the official site to redeem it. To find out more about Firefall, check out our beta preview or head on over to the game page.
This Beta Weekend will run for 48 hours:
The Dec 7-9 Beta Weekend is scheduled in PST, beginning Friday at 7:00PM PST/ 04:00 CET (Saturday) and ending Sunday at 12:00AM PST/09:00 CET (Monday).
Please note that these keys will only give you access to the beta weekend event (Dec 7) listed above, outside of that weekend they will expire.