A few years ago, space games were pretty sparse, but a few indie hopefuls sprung up to fill the gap and one such title was Fractured Space, a team-based space combat game from Edge Case Games.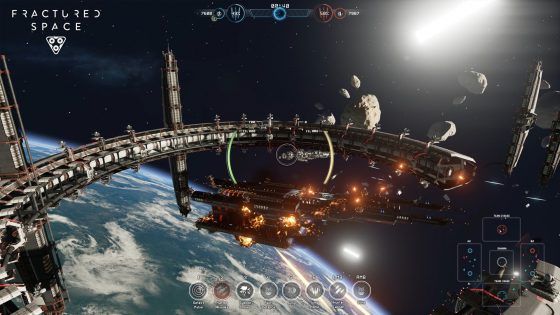 Now the studio are pleased to announce that Fractured Space is launching on September 15th into a Beta phase, after 2 years in Early Access. The game has progressed well to a bustling title with more than 20 ships, customizable ship load outs, crew members that grant different bonuses based on who you pick, a free-to-play economy and more features due at launch.
Further details surrounding the launch of Fractured Space will be present at PAX West from September 2-5, where media and community members will be able to play the game, meet the team, and see what is in store for the title. Community members interested in checking the game out are encouraged by Edge Case Games to get in touch for a chance to come along and check things out at the show. In the meantime, check out the trailer below.
Our Thoughts
Two years ago, all eyes were on Star Citizen, and while that hasn't exactly changed, there are a lot more space-themed titles around to contend with, including the likes of No Man's Sky and Dreadnought. Fractured Space will need to carve out its own niche, but we are sure they can do that! After all, battling huge space ships is always cool.
Your Thoughts
Are you going to PAX West and hoping to catch Fractured Space while you're there? Planning to check the game out when it launches next month?
Source: Press Release
Related:
Edge Case Games
,
Fractured Space
,
Launch
,
News