For today only (September 6, 2017) you can get Mirage: Arcane Warfare free on Steam. For 24 hours if you add the FPS from the makers of Chivalry: Medieval Warfare to your library in Steam you will be able to keep it forever! The promotion begins at 10 AM Pacific time and will run until 10 AM tomorrow.
If you miss out on the free game there is some good news! The price will be permanently dropping as of tomorrow, making it $9.99 for the standard edition. A drop from $29.99. For $9.99 extra you'll be able to get the Special Edition Upgrade which gives you Chivalry: Medieval Warfare, exclusive gear, the soundtrack for Mirage, and some high-quality artwork from the game. This price will remain the same.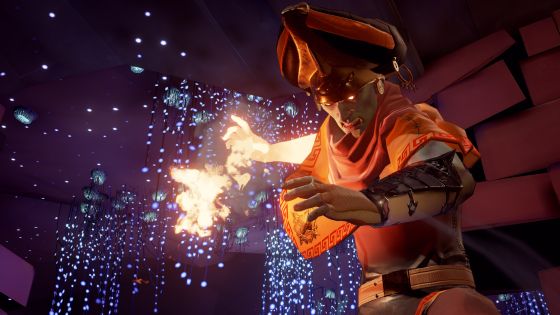 The studio has admitted that launch sales weren't what they expected. But don't worry, they aren't concerned about the company, they're still going strong. They just want their players to have more people to play against. In the announcement of the short giveaway, they also direct people to their Metacritic score of 74 to encourage people to give it a try. And why not? What have you got to lose? It would seem that this game went under the radar for a lot of people. But this is the perfect chance to fix that.
Our Thoughts
It's a sad day when a game's launch isn't as successful as it should have been, hopefully, this will help inject some much-needed love into the game. But perhaps this is a sign of an oversaturated market? Only time will tell if it goes according to plan. Now if you'll excuse me, I need to go set an alarm to make sure I get the game today. Will you be trying it out? Let us know what you think in the comments!
Source: Steam Announcement
Related:
Free
,
Mirage: Arcane Warfare
,
News
,
Steam