Maybe it's been a while since you last tumbled your way across Tyria. Maybe you're brand new to the game and were drawn in by the Path of Fire reveal. Whatever your situation, Guild Wars 2 max level boosts are now a thing in the in-game store, along with other unique new items in preparation for the MMO's five year anniversary and its upcoming new expansion.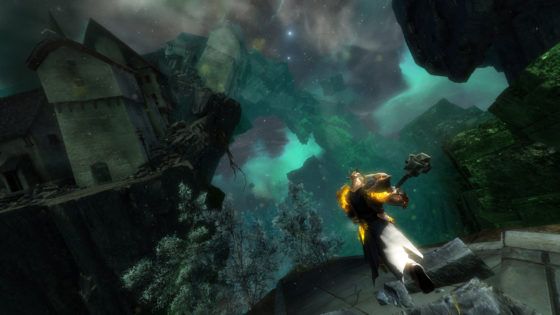 The boost in question is known as the Black Lion Instant Level-80 Ticket, which will instantly push the character to the level cap, grant them a set of Exotic gear, and a number of items that will help them along the way. The boost will set you back 2,000 Gems.
For those who are perhaps looking to get ready for the Path of Fire expansion, the in-game store is also selling a Path of Fire Preparation Pack, which contains the level 80 boost, a character slot, two bag slot expansions, an Unbreakable Gathering Tools container, and 10 Black Lion Chest Keys. That bundle costs 3,500 Gems.
There are also sales in the store in honor of the upcoming fifth anniversary of Guild Wars 2, with 20% discounts on select items and weapon skins every day of the week. All of the details can be found on the official site.
Our Thoughts
Considering the fact that Path of Fire is also offering up a level 80 boost, it would appear that Guild Wars 2 is trying its best to make sure players are ready to experience the new expansion as soon as possible. However, if you're the sort who doesn't want to spend money to hit cap and would rather do it "the old-fashioned way", be sure to check out our guide on the fastest route from level 40 to level 80.
Source: official site
Articles Related to Guild Wars 2
The Tyrian Chronicle: Getting to Level 80 in a Hurry
Guild Wars 2 Lines Up a Path of Fire Preview Weekend
Guild Wars 2 Path of Fire Expansion Details Revealed
Related:
Guild Wars 2
,
In-Game Store
,
MMORPG
,
News
,
Path of Fire