Yes, it's been a long wait since it was announced, but Heart of Thorns is officially live! The highly anticipated expansion to Guild Wars 2 is now live and available at digital and retail stores across North America and Europe. The expansion comes less than three months after ArenaNet made Guild Wars 2 a free-to-play game, which has significantly grown the game's player community, as in 'the game has more than 7 million player accounts globally' grown!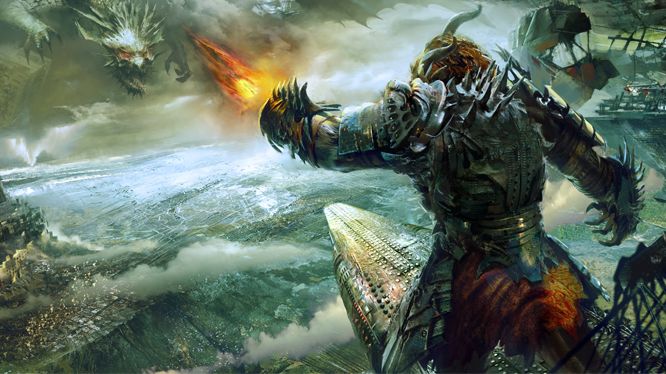 Mike O'Brien, co-founder and president of ArenaNet, had the following to say about this eventful year of Guild Wars 2:
"This has been a memorable year for ArenaNet and our Guild Wars 2 player community. We energized our fans in January with the announcement of Heart of Thorns as the first expansion to Guild Wars 2, and we've seen steady growth in our player base ever since. Our community is widely recognized as one of the best and friendliest in MMOs – many of our veteran players organized in starter zones to welcome new players the weekend we made the core Guild Wars 2 game free. We're eager to see how our fast growing community continues to flourish, and we hope they're eager to embrace where their Guild Wars 2 journey takes them next in Heart of Thorns."
The infographic released by ArenaNet highlights a bunch of fun facts about the continuing popularity of Guild Wars 2. Did you know that player participation in PvP has grown by 135 percent since last year? Oh, and that 40 percent of max level players showed up in starter zones to welcome new players the day the core game went free-to-play? I wasn't there to witness it myself, but I can imagine the "wow" effect it must have had on those newbies. Also, more than 1.4 billion hours have been spent playing Guild Wars 2 since launch, nearly the same time modern humans have spent walking the earth. Very facts, much cool, wow. You can see the complete infographic with all the fun facts at the end of this news article just below the trailer.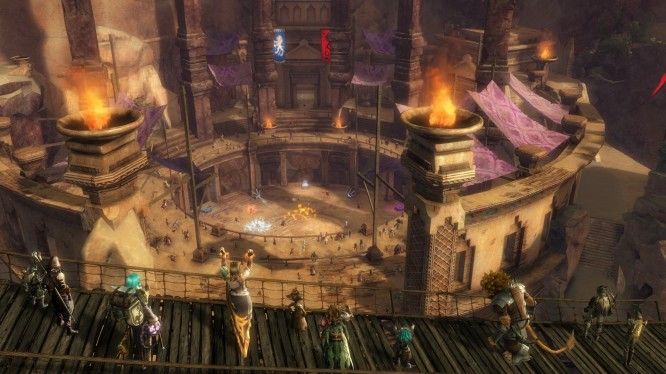 Guild Wars 2: Heart of Thorns now extends the core game experience for the ever-growing community as a paid expansion. It futures a ton of new content and features, including a unique new system called Masteries, that redefines endgame character progression in the game. It also introduces Guild Halls, where guilds and groups of players can claim and customize a piece of the game world, and sets the stage for the first-ever Raids coming to Guild Wars 2 which will activate shortly after launch. As with the original Guild wars 2, players who purchase Heart of Thorns will have access to future releases coming to the expansion free of charge.
Of course, we could go on and on about the new things Heart of Thorns has to offer, but that would spoil way too much. Just know that a sinister elder dragon is trying to take over, and you're the only one who can stop them! Hello, why are you still here? I told you there was an elder dragon who's out for blood, and you haven't started playing yet? Well since you're still here, why don't you take a look at the interactive Heart of Thorns trailer below, before you start your journey to slay the elder dragon that is.

Sources: Press Release, Infographic
Related:
ArenaNet
,
Expansion
,
Guild Wars 2
,
Heart of Thorns
,
Launch
,
Milestone
,
MMORPG
,
NCSoft
,
News