Just like it was planned, today is the Guild Wars 2: Path of Fire launch trailer debut, so grab your favorite movie-watching snack, get into your chair, and enjoy the cinematic goodness in the continued lead-up to the expansion's launch.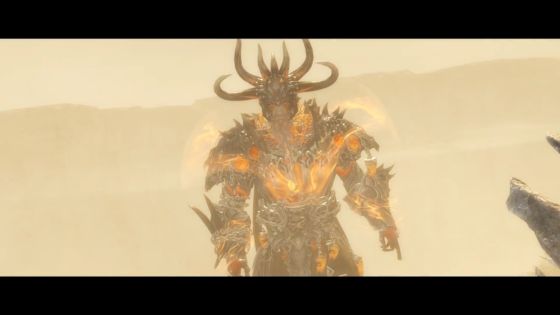 There's really not much else that needs to be said from this point onward, really. The new trailer has all of the expected ingredients, including vague-ish voice clips from the main storyline, dramatic camera angles of NPCs and the new classes in action, and copious amounts of slow-mo footage.
So I'll stop padding for space and time and just post the embed code for the thing already. You're probably already hitting the "play" button and not really reading this anyways. Which is fine, I'm not taking it personally. Honest.
sniffle
Our Thoughts
As cynical or goofy as the writing above might come off, we are genuinely excited for the arrival of Path of Fire. It's clear that there is a lot that players will have to deal with as the expansion arrives, not the least of which being taking down a literal god of war. With the return of Elona, the next major steps in the story, and new Elite Specs to play with, there is most definitely a lot for Guild Wars 2 players to get hyped for.
Source: press release
Articles Related to Guild Wars 2
7 Ways to Earn Gold Quickly in Guild Wars 2 in 2017
The Tyrian Chronicle: Getting to Level 80 in a Hurry
The Tyrian Chronicle: An Argument for an Elona Starting Experience
Related:
Guild Wars 2
,
MMORPG
,
News
,
Path of Fire
,
Trailer