The art style of the Guild Wars series is largely due to the skill of artist Daniel Dociu, whose painterly brushstrokes informed much of the way the games look, particularly in the case of Guild Wars 2. Yesterday, ArenaNet president Mike O'Brien announced that Daniel Dociu will be leaving the company.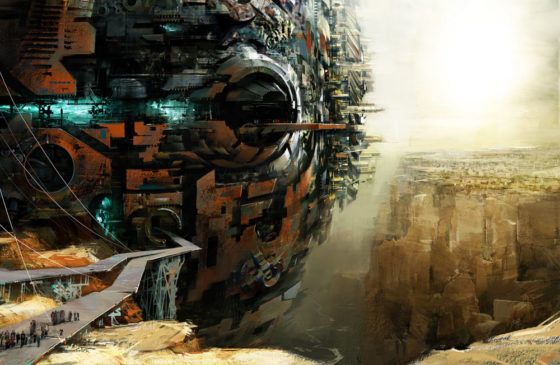 According to the announcement made on the game's forums, Dociu will be leaving after 13 years of working for ArenaNet. "The impact he's made on the studio and industry will be seen for years to come," wrote O'Brien. "It's been a pleasure to work with him. We look forward to your continued success."
Taking his place as art director will be his son, Horia Dociu, who has also been working for the Guild Wars art team since 2003. Information on why the elder Dociu left has not been discussed as of this writing.
Our Thoughts
The impact Daniel Dociu has had on the Guild Wars games is undeniable. With a style that married loose brushwork with a clean form, Daniel Dociu created absolutely striking vistas that draw you into another world. He will certainly be missed, but we know that Horia Dociu and the rest of the Guild Wars art team will continue to help make the series look incredible.
Your Thoughts
What is your favorite work by Daniel Dociu? Do you like the art style of Guild Wars? Share your thoughts in the comments below.
Source: official forums
Articles Related to Guild Wars
The Tyrian Chronicle: On the Guild Wars 2 Community Wishlist
The Tyrian Chronicle: Taking Back the Lake
NCSoft Q4 2016: Lineage Up, Guild Wars 2 Down, WildStar Disappears
Related:
Guild Wars
,
Guild Wars 2
,
Industry
,
MMORPG
,
News