World of Warcraft's most famous Archlich is now live in the Heroes of the Storm and his arrival is being celebrated with a unique in-game Kel'Thuzad event. The update to Blizzard's MOBA also introduces a variety of adjustments as well.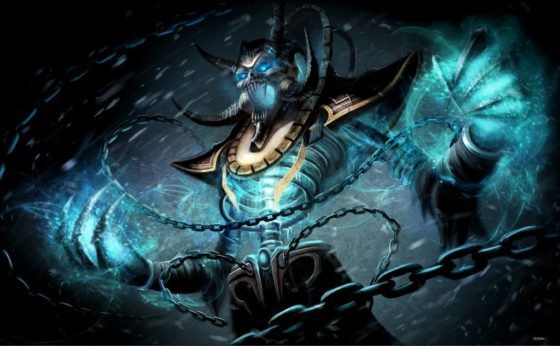 The party piece for the latest HotS update, of course, is the arrival of the Assassin character Kel'Thuzad, but the event themed after the character itself is also a large part of the new update. From now until September 25th, players can take part in a four-part quest chain that will grant a series of unique cosmetic rewards. Each quest step must be completed in order and only one quest step will be active at any time, though progress can be earned in either Quick Match, Ranked, Unranked, or Versus A.I.
The newest update also begins the third season of Ranked play for this year, updates the Ranked Battleground rotation, and introduces the expected adjustments and tweaks to the MOBA's existing roster. You can take in all of the adjustments and learn more about the Kel'Thuzad event by reading the patch notes.
Our Thoughts
As always, whenever a new Hero arrives to Heroes of the Storm, we're curious to see how players will adapt and what sort of effect the new character's arrival will have on the meta. We'd love to get your impressions on both the hero and the game overall with this latest update, so feel free to share.
Source: official site
Articles Related to Heroes of the Storm
Gamescom 2017: Blizzard's Gamescom Presentation and Reveals
Heroes of the Storm Shines a Spotlight on Garrosh Hellscream
Heroes of the Storm 2.0 Review
Related:
eSports
,
Heroes of the Storm
,
MOBA
,
New Hero
,
News
,
Update