LawBreakers patch 1.3 is on the way to players today and with it one of the more welcome adjustments to the game's Quick Play mode. There will now be a limit imposed on how many roles can enter a Quick Play match, while other adjustments have been made to the FPS overall.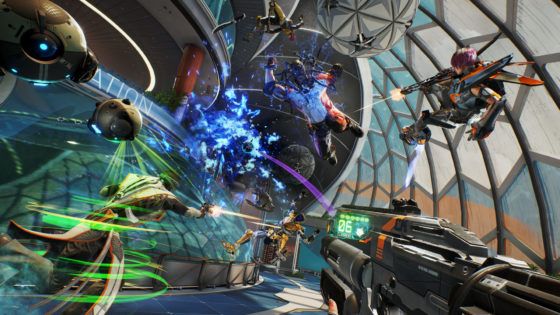 Quick Play now has a two role limit in the hopes to offer more appropriate training for the upcoming Competitive Ranked mode as well as make matches more fun overall. "We want to reduce a lot of the frustration that comes with playing against stacks – if you've ever run into 5 Juggernauts defending a Blitz goal you know what we mean," reads the post.
Patch 1.3 is also bringing a nighttime variant of the Promenade map, an XP bonus tracker to show active bonuses and streaks, and the expected tweaks and bug fixes. The current patch is not introducing any role balance adjustments, which are slated for their own separate patch after they've had more time "in the testing oven".
LawBreakers' latest patch is set to go live at 8am PST today. Patch notes for the update can be found here for the PC version and here for the PS4 edition.
Our Thoughts
Seems like this should have been a restriction since launch, but it's definitely better late than never. Hopefully this new role limit will make Quick Play matches overall more balanced and engaging for players.
Source: official site
Articles Related to LawBreakers
CliffyB Teases the Addition of Deathmatch in LawBreakers
LawBreakers Player Numbers Flounder in Initial Launch
CliffyB Talks LawBreakers' Player Count and Business Model
Related:
LawBreakers
,
News
,
Online FPS
,
Patch