A prominent League of Legends esports player is facing the repercussions of his actions. After a livestreamed incident of rage which allegedly led to an attack on his girlfriend mid-broadcast, Li "Vasilii" Wei Jun has been removed from Newbee.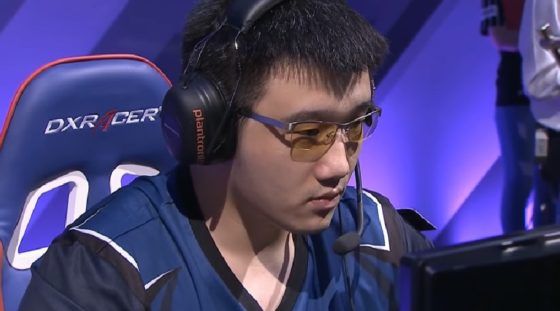 The incident in question happened yesterday as Wei Jun was streaming his play of League of Legends. During the stream, Wei Jun reportedly was angry for poor performance in the game. When his girlfriend told him to keep his cool due to being live, Vasilii began to destroy items in the room and evidently attacked her.
A translation of a video clipped from the stream quotes her as exclaiming "You beat me for this?". Shortly after the incident, his girlfriend called the police and he was taken away mid-stream. We will not embed the footage due to its content. Trust me on this.
Newbee issued a statement that announced that they had ended their contract with Vasilii. As of this writing, there are no clear reports of whether Wei Jun is facing formal charges, though his girlfriend reportedly made a post on Chinese micro-blogging site Weibo that reads "he did throw a big tantrum but did not hurt me".
This is not the first time Vasilii's behavior has made headlines. In July of last year, Vasilii had a destructive tantrum in the middle of a professional event, and in August of this year he claimed that his poor performance was due to an overindulgence of sex.
Our Thoughts
Clearly, Vasilii needs help. We applaud Newbee for removing him from their team and we desperately hope that his girlfriend is indeed safe. Domestic abuse in any form is never acceptable. If you or anyone you know is in a harmful relationship, we urge you to seek out your local assistance program.
Source: League of Legends subreddit WARNING: The source contains links to violent and upsetting content.
Articles Related to League of Legends
League of Legends 2017 World Championship Quarterfinals: In Ignar We Trust
League of Legends World Championship Group Results: Heals, Shields, and Feels
League of Legends: Week 1 Groups, Cho'Gath Says "NOM NOM NOM"
Related:
eSports
,
League of Legends
,
Legal Trouble
,
MOBA
,
News