Only 2 months after launching Netmarble is proudly boasting that Lineage 2: Revolution reaches 5 million users around the world. It launched in 54 countries which means if each country had an equal number of registered users it'd be about 92,500 players per country! This is a massive success for the mobile MMORPG and one to be proud of! To celebrate the momentous occasion Lineage 2: Revolution is giving away 5 Enhance Scrolls to every player.
Talking about the recent milestone Netmarble's Chief Global Officer Seungwun Lee had this to say, "We wanted to celebrate and give thanks to the 5 million registered players with great in-game events. We hope our players will continue to enjoy and grow in Lineage 2: Revolution. Here's to a great 2018!"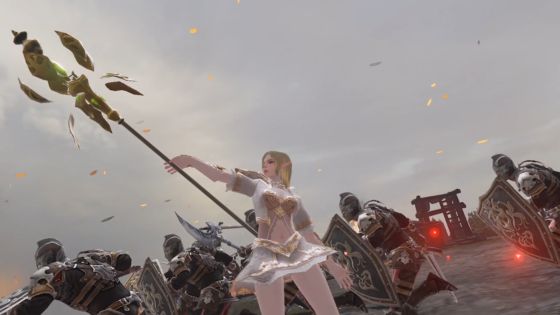 Right now Lineage: 2 Revolution has several in-game events they're running. One is a daily login reward, the others have to do with equipment and leveling up. All three of these events end on January 17th, so if you start logging in now you get a full week of rewards.
The game claims to have the largest large-scale multiplayer gameplay ever for mobile devices. It offers 50 v. 50 fortress sieges as well as 30 v. 30 open sieges. They've also recently expanded the Tower of Insolence by 10 floors, bringing it up to a total of 70 floors players can climb through.
Lineage 2: Revolution is already showing us that 2018 will be an incredible year for mobile gaming, something we predicted would happen in our 2018 predictions for online gaming. If you're interested in seeing what else our writers are predicting for the year head over there and take a look. If you're one of the 5 million people who has already played Lineage 2: Revolution and would like to recommend it to others head over to our 2018 MMO recommendations poll and leave a vote.
Source: Press Release
Related:
Lineage 2: Revolution
,
Mobile
,
News