If the most recent Lost Ark Online trailer is anything to go by, players in Korea are going to be very busy during the next closed beta test. the MMOARPG has provided over eight minutes' worth of gameplay footage with a host of different activities on display.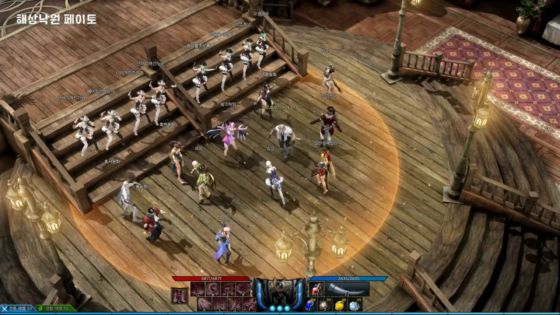 The trailer in question grants a look at dungeon running, some social interactions, PvE content of the solo and group variety, and even moments where players can sail their own ships across the ocean of the game's world.
According to word from the game's official site, the second closed beta for Lost Ark Online will be available to Korean players starting on Friday, September 15th and will run through until Sunday, September 24th.
There is still no official word on if Lost Ark Online will see release here in the West, but fansite Lost Ark Database does mention in its FAQ that a release is likely as a result of game files in English. Regardless, the CBT 2 trailer can be seen below.
Our Thoughts
Obviously, it's a bit tough to tell everything that's being displayed here, but what is shown in this trailer is pretty involved overall. There certainly appears to be a lot to do, so we hope Western fans of MMOARPGs or Korean MMOs will see this one arrive to their shores.
Sources: YouTube via Reddit, official site (translated), Lost Ark Database
Articles Related to Lost Ark Online
Lost Ark Online Game Page
MMOARPG Wild Buster: Heroes of Titan is Coming West
MU Legend Pushes Back Open Beta
Related:
Closed Beta
,
Lost Ark
,
MMOARPG
,
News
,
Trailer