Dragon brawler Scalebound, from the makers of Bayonetta, has been officially canceled, Microsoft has confirmed.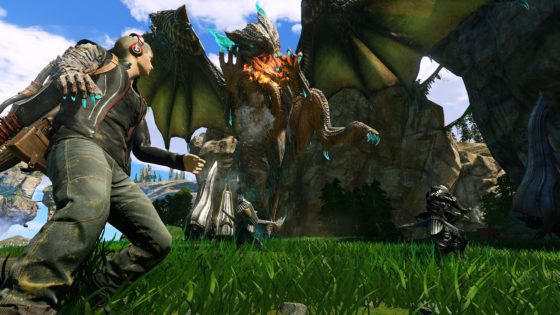 The Platinum Games title, which would have featured online co-op, was due to release in 2017 but was missing from the recent Xbox Wire post talking about the future of Xbox One, what's more, it was discovered that the official page had been removed from the Microsoft website altogether.
Microsoft's official statement is as follows:
"After careful deliberation, Microsoft Studios has come to the decision to end production for "Scalebound." We're working hard to deliver an amazing lineup of games to our fans this year, including "Halo Wars 2," "Crackdown 3," "State of Decay 2," "Sea of Thieves" and other great experiences."
Scalebound was to be an open world dragon brawler featuring online co-op from the distinguished game director Hideki Kamiya, the man behind Bayonetta, Devil May Cry, Okami, and Resident Evil 2. Due to launch for Xbox One and Windows 10, it was first unveiled at E3 2014 though had quite a troubled development with multiple delays.
Of course, we don't yet know whether development of Scalebound ends here or will continue under a different publisher, but the likelihood is that Scalebound's cancellation is final. Sad times.
Our Thoughts
While it's always sad to hear of a game's cancellation, in some ways it's extra surprising when it's a title from such a respected development studio as Platinum Games. While we didn't cover Scalebound extensively, not knowing too much about its online co-op, this was a game we were looking forward to. Thankfully we still have a fair bit on the horizon to look forward to.
Your Thoughts
Are you upset to hear about Scalebound's cancellation? Was the dragon brawler something you were looking forward to? Let us know your thoughts in the comments below!
Source: Kotaku
Related:
Closure
,
Microsoft
,
News
,
Platinum Games
,
Scalebound
,
Xbox One