MMO News Today: April 22, 2016 covers information about the second Riders of Icarus Closed Beta Test, The Elder Scrolls: Legends Beta test, a new shooter by John Romero, a new Paladins Champion, and updates to Twitch.tv services.
Riders of Icarus Second Closed Beta Test Announced
Nexon and WeMade Entertainment have announced the second round of closed beta testing for their upcoming mount-based MMORPG Riders of Icarus. The second CBT begins on April 21, 2016, and it runs through Thursday, April 28, 2016. Interested players can visit the official Riders of Icarus website and apply for a closed beta key, as well as learn more information about the beta test and the game. Players who participated in the first CBT will automatically receive an invite to the second round.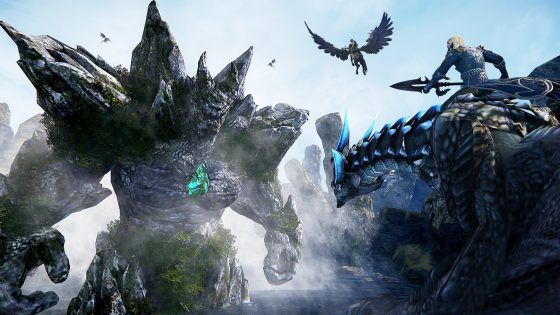 Additionally, PAX East attendees should keep their eyes out for a special giveaway this weekend. All badge holders from supported regions – North America, Mexico, Europe, Australia/New Zealand, and parts of South America will receive guaranteed closed beta access for the test. A special code is part of the official PAX attendee gift pack.
The Riders of Icarus website has a complete list of countries that have access to this round of beta testing.
Source: Press Release
The Elder Scrolls: Legends Beta Begins Today
Bethesda Softworks has announced that worldwide beta registration is now open for The Elder Scrolls: Legends. The Elder Scrolls: Legends is a free to play collectible card game based on the lore of The Elder Scrolls games, characters, and setting. Beta selection begins today, and over the course of the next few months, more players will be granted access to the game.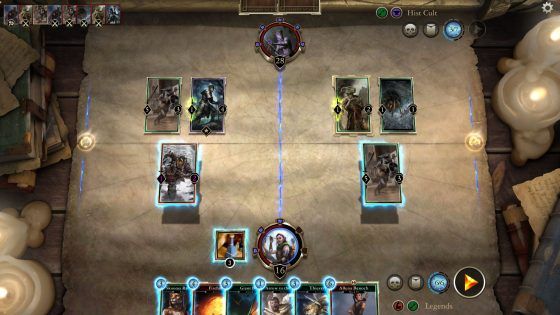 Legends will be playable in the Bethesda booth at PAX East from April 22-24. Demonstrations of the game will also be held in the Bethesda booth every day of the show at 11:00 AM, 1:00 PM, 3:00 PM, and 5:00 PM. Additionally, Pete Hines of Bethesda will provide an overview and gameplay demonstration of the game on the official Twitch.tv PAX stream on Saturday, April 23.
Players who wish to learn more about the game or who would like to sign up for the beta should visit The Elder Scrolls: Legends official website.
Source: Press Release
John Romero Teases New Shooter
John Romero, the man who is considered one of the godfathers of the shooter genre has released a new video teasing his studio's upcoming first person shooter. More information about it will be announced this coming Monday, April 25th. The teaser begins feeling like an advertisement for Pokemon Go but quickly takes on a very Star Wars vibe as John Romero and Adrian Carmack recreate an iconic scene from the most recent Star Wars film, Star Wars Episode VII: The Force Awakens. What link does this new shooter have to Star Wars? Well, if nothing else the scene from The Force Awakens that that was recreated and the teaser itself were both filmed in Ireland.
We'll be keeping a close eye on this announcement next week.
Source: Youtube Video
Twitch Revives Ad-Free Subs
Back in 2013, Twitch.tv removed the feature that prevented advertisements on accounts that had paid subscriptions. Certain accounts made before this date were grandfathered in to still offer ad-free services to their subscribers, but new accounts didn't have this option.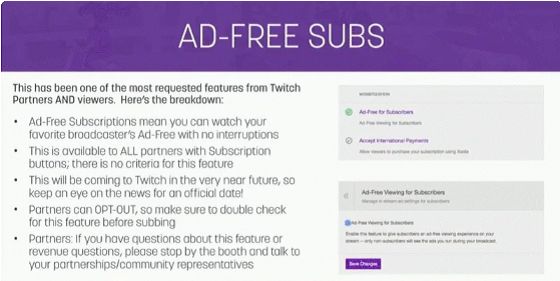 Well, it appears that Twitch has finally caved into the overwhelming request to reinstate this feature. The ad-free option will be available to all partners with subscription buttons, and those who still wish to use advertisements can do so. Currently, there's no set release date for this new feature, but it should be available "in the very near future."
Additionally, Twitch is implementing a new "Friends" feature. Users will be notified when their friends come online and it lets you whisper them with a single click. The invite-only Beta will be coming shortly.
Source: Twitch.tv
Drogoz Blasts His Way Into Paladins
The newest champion introduced into Paladins is Drogoz, The Greedy. Drogoz comes armed with a powerful rocket launcher that can adapt to different situations.
His primary attack is a powerful, single-shot rocket. The secondary fire option, Expectorate, spits a flammable liquid that causes basics attacks to do more damage to the target or it can be detonated midair with a timely rocket. The Salvo ability pre-loads an entire magazine of rockets into a single volley. Thrust allows Drogoz to leap into the sky and he can use fuel to propel himself upward. Finally, the Dragon Punch ultimate ability delivers a high-velocity punch for 100% of the target's maximum health.
Other updates include a new Specialty card system, which grants each champion 2 unique ways to play. Furthermore, the Payload game mode has been deactivated while Siege has been renamed to "Capture and Payload."
Source: Hi-Rez
Related:
John Romero
,
News
,
Nexon
,
Paladins
,
Riders of Icarus
,
The Elder Scrolls: Legends
,
Twitch