Word has arrived of an indictment by South Korean officials as the Nexon chairman faces corruption charges and has been forced to step down.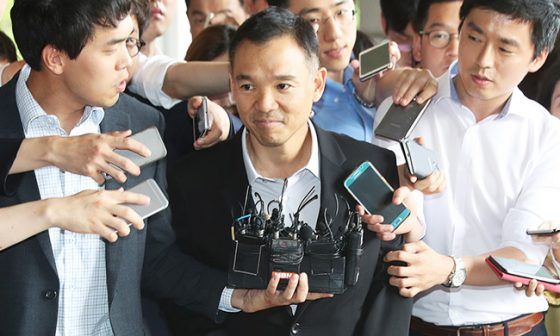 Kim Jung-ju has been formally indicted on corruption charges following a three week-long effort by South Korean officials. The investigation was spurred by a staggering report of increased personal wealth by senior prosecutor Jim Kyung-joon in 2015, a report required of ranking government and lawmaking officials. According to the details of the indictment, Jung-ju had allegedly offered bribes totaling $800k to Kyung-joon and participated in suspicious stock trading activity between 2005 and 2014. As a result of his collusion with the prosecutor, Jung-ju has stepped down as chairman of Nexon.
Shortly after the indictment, Nexon released a statement expressing regret for the charge but stating that the action against Jung-ju is completely personal and is in no way connected to Nexon or any of its management. No further clarification was made about what impact this news will have on Nexon's MMOs, if any.
Our Thoughts
It's unfortunate that Nexon has to face this sort of news, but then it also sounds like the chairman and senior prosecutor offered officials plenty of rope to hang themselves with. We're not completely sure what this means for Nexon's library, but we're reasonably sure that the news will not have any greater trickle-down effect on any of Nexon's games.
Your Thoughts
What do you think about this story? Do you believe there will be any affect on Nexon's MMOs? Give us your thoughts below.
Source: Yonhap News via MMOCulture
Articles Related to Nexon and the Games Industry
Nexon Becomes Next TERA Publisher
Nexon Profits Continue to Explode
Nexon Discusses Worldwide Legacy Quest Launch
Related:
Law
,
Legal Trouble
,
News
,
Nexon