The RaiderZ closed beta has officially ended, and with the open beta scheduled to begin on October 24th, it seems Gameforge have been utilising the time to analyse the data collected during these tests. And it seems like they've come out with some fantastic results; more than 70,000 characters were created, 527,086 monsters were slain and 72 players made it to the level cap of 30. Promising results, but you don't need to hear them from me – Gameforge have released this handy little info-graphic to give you a better idea of the results:

Pretty neat, huh? We thought so. It's really great to see a developer sharing the data they've collected during the beta test periods; it reinforces the idea that a 'beta test' is designed to test a game prior to release, to ensure that there are as few remaining bugs as possible when the floodgates are opened and players begin their trek to endgame – and it's great to see the results on our end, too!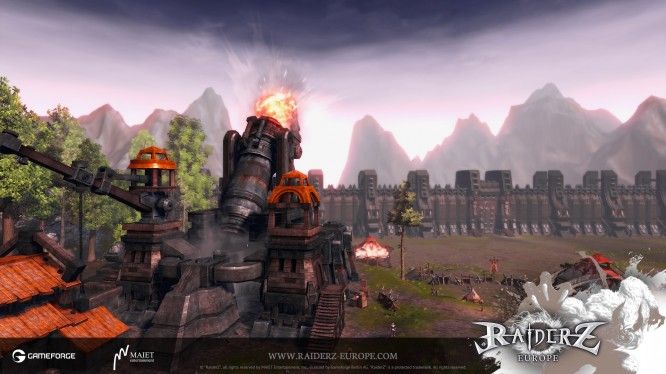 RaiderZ will be launching as a free to play title MMORPG with a heavy focus on action-combat, much like their recent retail release, TERA. Expect to be smashing heads with over-sized weaponry soon.
In the mean time, check out our RaiderZ Game Page for instant access to all of the RaiderZ content we've published so far, and head over to the forums to discuss the upcoming beta with other players.