The Destiny subreddit is on fire with speculation as a result of some newly-released Destiny 2 merch on the GameStop website. The items in question feature familiar class iconography from the original game, but each is wrapped in a different animal, leading many to think there are possible new subclasses coming.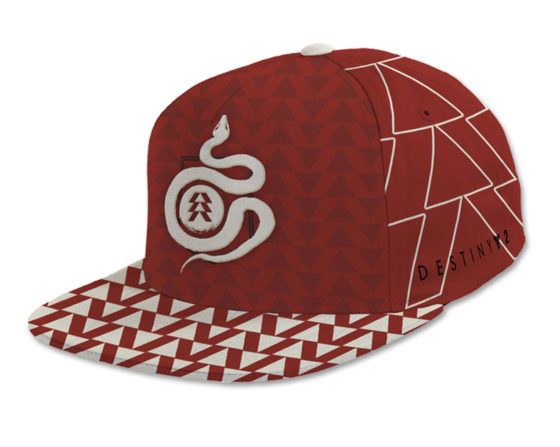 Three new hats are being offered for pre-order on GameStop's site. Each hat is designed for the Titan, Hunter, and Warlock classes. Each hat features a prominent motif of a lion, snake and a bird of prey respectively.
User speculation is running wild, with players believing that the animals surrounding each class icon are hinting at new subclasses. The imagery on the hats are indicative of each animal's aspect featured in reportedly leaked concept art. Others are linking the displayed animals to the Chimera, perhaps meaning that each class will somehow be parts of a larger whole, or that the Chimera – a portent of doom – is referencing the destruction of The City.
The three hats will release on Saturday, July 29th, which leads some to think that closed beta will begin on the same date. Greater details are due to arrive during the planned gameplay livestream on Thursday, May 18th.
Our Thoughts
There is a LOT of assumption flying around here, so we have to approach these ideas with a solid level of skepticism. That all said, Bungie is generally very clever about tying things together, so some of the Redditors in the thread may be on to something. We've still got a week to wait, but you're welcome to join in on the speculation in our comments!
Sources: Reddit, Game Informer, with thanks to Iogro Merrybelly for the tip!
Articles Related to Destiny 2
Destiny 2 Gameplay Stream Arriving to UK Movie Theaters
Rumor: Destiny 2 Expansion Pass DLC Dated
Destiny 2 Release Details and PC Version Confirmed
Related:
Classes
,
Destiny 2
,
Merchandise
,
MMOFPS
,
News
,
Rumor