So there's a Secret World Legends raid now. It has you fighting against something that's called "The Unutterable Lurker". Doesn't that just sound like a snuggly good time? If so, then the latest update to the MMO is right up your very weird and disturbing alley. But hey, you do you.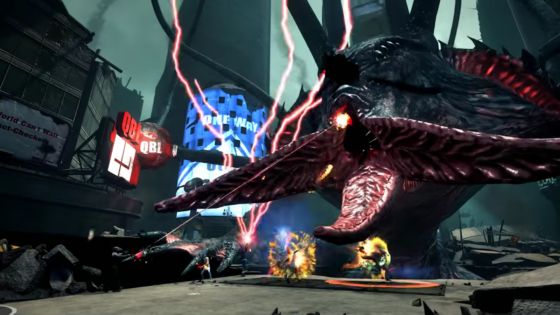 SWL's top-end content lies in the Manhattan Exclusion Zone, where ten players will get to face off against Captain Huggy Squid and any number of other horrors within the instance. The raid is available to anyone who is at least level 50 and is offered in a variety of difficulty levels.
Rewards include new Extraordinary Weapons and Talismans with new effects, and have no key or token requirement to collect though there will be a timed lockout.
In addition to the New York raid, Lair Megabosses can now be challenged. These 40-player fights are summoned at the Public Raid portal in Agartha provided you have the right sort of items harvested from Regional Lair bosses. Lair Megaboss access is offered first to the summoner's group and nearby cabalmates and then becomes publicly available until 40 players are in.
Rewards for taking down these massive monsters are stashed within a chest that can be opened with one Lair Key, while the summoner receives extra rewards at no additional cost.
The latest update has a variety of other adjustments in it, so be sure to check out the patch notes.
Our Thoughts
…eeugh. Well, now players will get to fully take on the huge monster that they first encountered during the game's opening beats. We're certain that Secret World Legends players are always eager for more reasons to share their world in this "shared world RPG".
Source: official site
Articles Related to Secret World Legends
Fans Raise Uproar Over Secret World Legends Aurum Exchange
Listed: 4 Things We Want from the Secret World Legends TV Show
Secret World Legends Producer: "New Content for Years to Come"
Related:
End Game
,
MMO
,
News
,
Raid
,
Secret World Legends
,
Update