After only three days of its drive which raised a little over $35k, the Ship of Heroes crowdfunding run has been canceled. The announcement made on Friday offered up details on what led to the decision, as well as plans for the game's development future.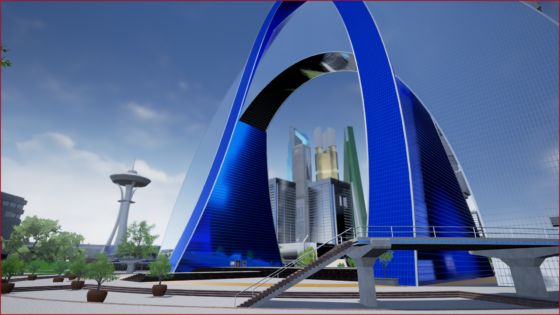 The announcement on the Kickstarter page elaborated on why crowdfunding was halted, citing overall confusion about what the game was offering and the determination that the project was in too early of a state to crowdfund.
"We went to Kickstarter too early. Our goal was high, and surprisingly many potential donors are only hearing about Ship of Heroes for the first time right now; they are understandably confused about some aspects of the game, and hesitant to support it just yet."
Despite the axed funding drive, development on Ship of Heroes will press on, with the first 20 character levels, missions, and enemies in the already-built Apotheosis City as the initial focus. Heroic Games is also planning to put out regular updates in order to raise awareness for the game and will be accepting donations directly on their website.
"The fact that so many of you have backed us proves to me that this game fills a void in the current MMORPG community," read the update. "We are going to launch this new city into the galaxy together, and we truly appreciate your support."
Our Thoughts
While three days does seem to be awfully quick to can a crowdfunding drive, we respect the decision of the devs at Heroic Games to draw back on the Kickstarter and focus on putting more meat on Ship of Heroes' bones. We genuinely hope the team is able to put out something amazing, as our preview certainly displayed a superheroic MMO with a great deal of potential.
Source: Kickstarter
Articles Related to Ship of Heroes
Ship of Heroes Preview: A Tour of Apotheosis City
Ship of Heroes Combat Previewed in Video
City of Titans Archetypes Revealed
Related:
Crowdfunding
,
Kickstarter
,
MMORPG
,
News
,
Ship of Heroes