If there are few things that will make an impact on someone quite like a giant axe, then the new Skyforge Revenant is going to make plenty of impressions on a whole lot of enemies. The MMO's 15th class was officially announced today, bringing a big weapon and brutal power to Skyforge's selection of class options.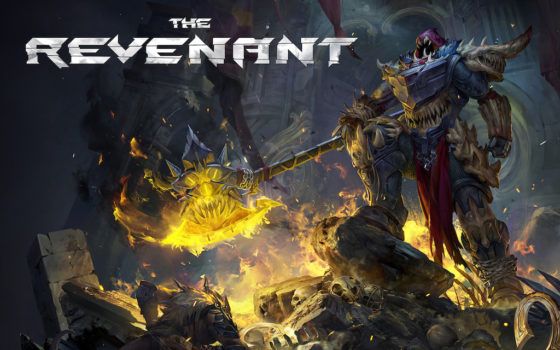 According to the lore blurb on the announcement, the Revenants are not morning people:
"Locked away for centuries, these axe wielding Immortals walk the soil of Aelion once more. The Revenant are ancient, mighty warlords, decimating their foes with overwhelming force. Accidently awoken and faced with the newfound invaders of Aelion, these harbingers of death will seek retribution from their invading prey."
The Revenant combines use of an immense axe with the siphoning powers of shadow magic to take on their foes in an attempt to find "a worthy challenger that will best them in ultimate combat". The class comes as a free update to PC and PS4 on Tuesday, September 19th. You can check out a particularly harrowing cinematic reveal of the Revenant in the video below.
Our Thoughts
That trailer was quite impressive and really sets the tone for this new class. We've seen plenty of classes that play to the "reaping powerhouse" archetype before, but this interpretation of that fantasy in Skyforge could be pretty compelling. We're looking forward to learning what the Revenant is all about in a more gameplay-specific sense.
Source: press release
Articles Related to Skyforge
The Mechanoid War Looms on Skyforge PS4
Skyforge PS4 Gets the Risen Exiles Expansion Pack
Skyforge Game Page
Related:
MMO
,
New Class
,
News
,
Skyforge