I was stumbling around my Battle.net account this morning when I came across an image suggesting that the upcoming expansion for StarCraft 2, Heart of the Swarm, is now available for prepuchase – and available for play on the 12.03.2013!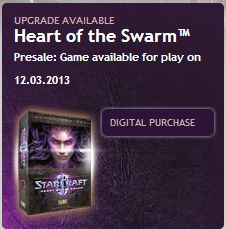 Naturally, I freaked out and hit the Team Liquid forums looking for answers. I couldn't find any. So I hit Google – one post, asking the same question as I was. What the hell is going on?
Clicking the link, I was directed to a purchase screen: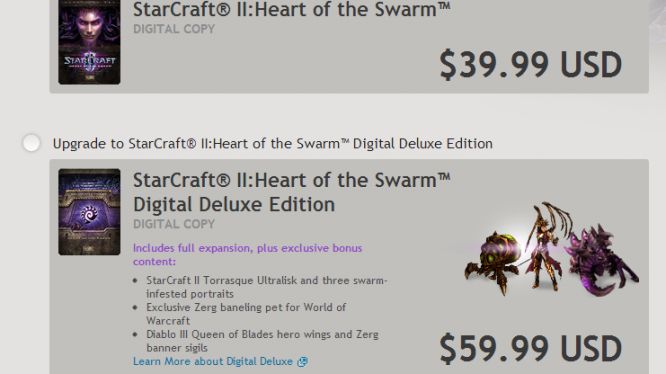 Call me crazy, but I think this might be accurate. Heart of the Swarm, 13 March, 2013. Mark your calenders, people. It's time to get our swarm on.
EDIT: Now confirmed on Team Liquid.
EDIT 2: Here's the pricing structure for Europe: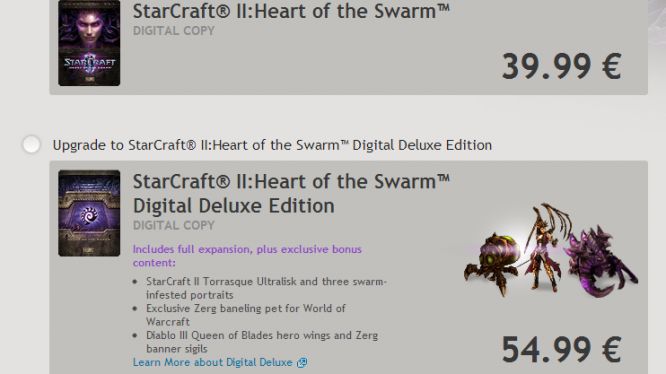 Notice how Europeans will be required to pay almost full retail price for their copy of the expansion, while most other countries will receive it at the regular expansion price. Also note that it's an expansion. Also note that that expansion is limited in scale by comparison to other expansions. Also notice that it's a digital version, while still maintaining the costs of a retail one. Notice these things, then cry. Then realise that it's StarCraft 2, and remember that you don't care how much it is, so long as you're got it – then get back into Wings of Liberty and get yo practice on!