If you're one of the many who still sees the original StarCraft as the finest piece of RTS gaming, then the StarCraft Remastered announcement made by Blizzard should make you extremely happy. The HD remake of StarCraft touts the introduction of modern conveniences and tech while maintaining the title's classic gameplay.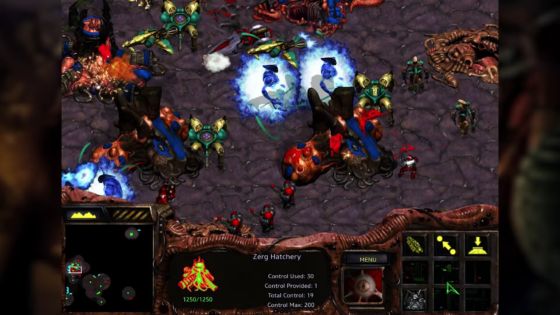 StarCraft Remastered collects the original title and Brood War, adding over 50 missions while refining various aspects of the game in the visual and audio department. StarCraft Remastered features 4K UHD graphics, new race-specific comic book interludes that tell the narrative of the game, and re-recordings of the game's original dialogue and soundtrack. StarCraft Remastered will also allow for online play through Blizzard Friends lists and matchmaking. The only thing that remains untouched is the gameplay.
StarCraft Remastered will launch in the Summer. More information, including side-by-side comparisons of the original title and the remaster, can be found on the official website. A trailer for the announcement can also be seen below.
Our Thoughts
If ever there was a game that deserved a fresh coat of paint, it's StarCraft. This is easily the most important RTS in the genre's history, and the fact that Blizzard is keeping the remaster strictly limited to the visual and online features side without touching the gameplay is huge. We are definitely looking forward to this one!
Your Thoughts
Are you excited for StarCraft Remastered? Do you support the decision to keep the gameplay the same, or should this have been an opportunity to refine the original? Tell us your thoughts below.
Source: official site
Articles Related to StarCraft
The StarCraft Korean Proleague is Shutting Down
StarCraft 2 Survey Gauges Interest in Paid DLC
StarCraft 2 Esports Review
Related:
News
,
RTS
,
Starcraft
,
StarCraft Remastered