With a decent showing in the League of Legends Spring Split 2016, Team Liquid was hoping to go even further during the Summer Split. However, insubordination issues revolving around key jungler Joshua "Dardoch" Harnett leaves him suspended with only a week until the season begins.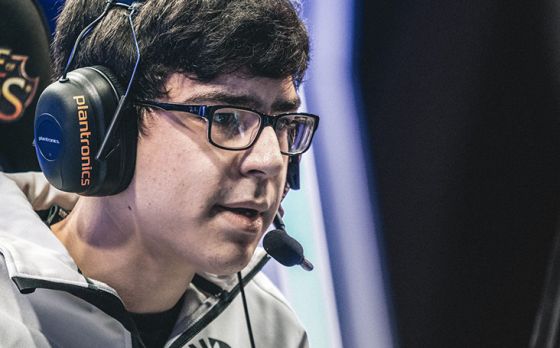 Earlier this year, it looked like Dardoch would be a new rising star amongst the NA LCS competition after he was picked up from the Team Liquid Academy. He became known for his outstanding Lee Sin play and synergy with top laner Samson "Lourlo" Jackson.
His hard work and dedication helped Team Liquid achieve 4th place in both the Spring Split and playoffs. However, there were issues of insubordination during a training camp in Korea that caused Team Liquid to suspend him until further notice.
"We have decided to suspend Dardoch due to his insubordinate behavior. It may come as a surprise to our fans that we're starting the season this way. Yet as a coach, I believe that League of Legends is fundamentally a team game and a player who can't see eye to eye with that and can't put the team before oneself regardless of his skill will only stunt the team in the long run," said head coach Yoonsup "Locodoco" Choi.

"We believe that 5 players under a single vision, putting everything we have to improve as a unit and working selflessly, is the best way to a healthy and a successful team environment. While this is a big change, we are moving closer to that environment with the suspension. We're going to succeed through our teamwork and effort, not individual players, and I still remain confident that we have a bright Summer Split ahead of us."
If the issues between Harnett and Team Liquid cannot be resolved, the organization has stated that it will look into the possibility of a transfer.
Our Thoughts:
Attitudes are definitely part of the professional eSports scene, and despite how good a single player might be it's usually more important to have an entire team that works well together.
Source: Team Liquid
Related items:
Digital Game Sales Reach $6.2 Billion in April
Riot Games Discusses Residency Rules Changes
Riot Games Bans Team Impulse, Renegades, and TDK
Related:
eSports
,
League of Legends
,
MOBA
,
NA LCS
,
News
,
Riot Games