Last weekend, Invictus Gaming (China) met Team Secret (Europe) at the historic Warfield Theatre for the Red Bull Battle Grounds: Dota 2 Finals, the first major DotA 2 gaming tournament to come to San Francisco. The two finalists battled in front of a sold-out crowd eager to watch the final chapter of the Red Bull Battle Grounds tournament series. With an $88K prize pool and the Championship title on the line, Team Secret ultimately emerged victorious.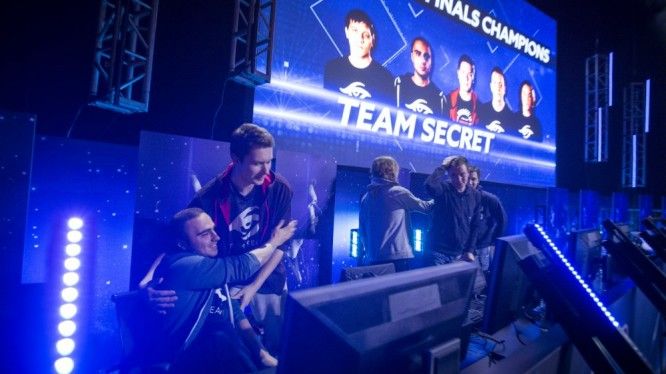 The Red Bull Battle Grounds Finals
Both team captains were confident going into the final matches of the Red Bull Battle Grounds, both predicting a 3-0 outcome for the final face-off. Once the battle was underway, though, the teams volleyed wins back and forth. The best-of-five match went the distance, lasting all five games. Even the event analysts were unable to make a prediction. The crowd chanted 'Let's go Secret!' in a final overwhelming flurry, and Team Secret finally won the tournament series, 3-2.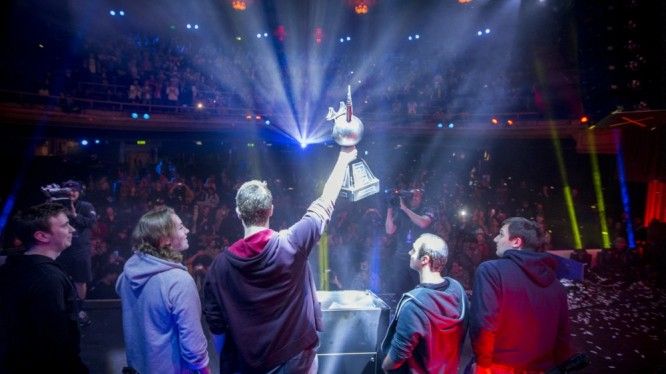 Fan Favorite Turns eSports Commentator
After competing with Team 'DonSnow' in the All Stars match, Jimmy 'DeMoN' Ho of team Summer's Rift, a fan favorite, experienced a personal first; he joined DotA 2 commentators David 'Godz' Parker and David 'LD' Gorman at the analyst desk. Jimmy called the plays and spoke to the strategies of the competing teams. Giving a pro player's perspective to the commentary, DeMoN showed his chops as not only a dynamic pro, but a budding Dota 2 personality.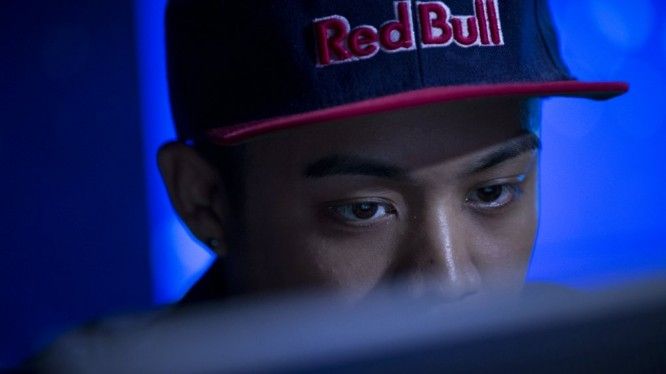 Semifinalists Make Appearances at the Red Bull Battle Grounds Finals
Team HellRaisers (Russia), Team Malaysia, and Summer's Rift also attended the Warfield after competing in the Red Bull Battle Grounds Playoffs earlier last week in Santa Monica. Though they didn't advance to the finals, the teams traveled across seas and state lines to attend the Finals. While there, they met fans, signed autographs, and watched the competition.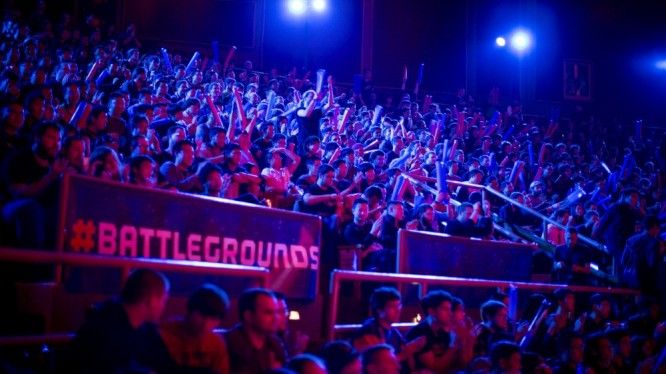 With conclusion of the first ever Red Bull Battle Grounds: Dota 2 tournament, Team Secret has become force to be reckoned with. Look for them at the playoffs later this year.
For more on eSports, DotA 2, professional gaming, and the Red Bull Battle Grounds, stay tuned to MMOGames.com, and be sure to follow @redbullESPORTS on Twitter.
Related:
Championship
,
Dota 2
,
eSports
,
Event (Real Life)
,
MOBA
,
News
,
Red Bull