The WarZ is an upcoming zombie survival MMO by Arktos Entertainment Group and Hammerpoint Interactive. Offering a similar setting to the popular mod DayZ, The WarZ offers a similar yet different experience for those seeking more action in the zombie sandbox genre. Recently, the developer has been holding a very limited Alpha – but now players can rest easy as the devs have officially announced a closed beta date.
On October 31st, over 1 million registered players will finally see a chance to try out The WarZ for themselves. Pre-Orders have also now gone live, offering three packages – two of which will give buyers access to the Alpha on October 15th, just enough time to get an early head start on CBT players and allowing you to gain prior knowledge. Pre-Orders are currently being sold at a discounted price until the launch of CBT.
PRE-ORDER PACKS INCLUDE THE FOLLOWING
1. SURVIVOR: 
Price: $19.49 USD through October 20th, 2012 ($29.99 USD thereafter)
Game Access: October 31st, 2012
2. PIONEER (INCLUDES EARLY ALPHA ACCESS):
Price: $29.99 USD through October 20th, 2012 ($49.99 USD thereafter)
Game Access: October 15th, 2012 (special early Alpha access)
Bonuses: The package includes $15 of in-game currency, special forum badge identifying player as an early, pioneer community member, and one-month of "Stronghold" map server hosting to create a unique world within the game.
Players can choose their option and purchase now at http://www.thewarz.com/buy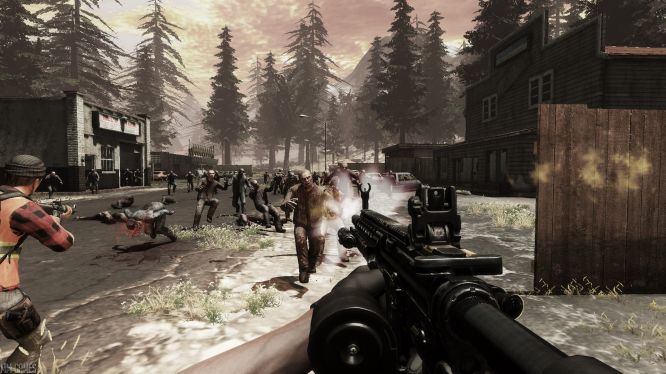 "We've been working non-stop to tweak and balance the game to where we feel comfortable beginning to bring more players in," said Sergey Titov, executive producer for The War Z. "We are now at that point, but this is where the real work begins.  We want to work with our players to build and add additional features, remove those that they don't like and continue to evolve The War Z to be the best zombie survival-sim available."
Closed Beta Testers will have access to Colorado, the first of several locations that will be available in The WarZ. Coming in just a little smaller than Chernarus, although much more densely populated – Colorado seems like the perfect test bed for this new Zombie MMO, hopefully allowing everyone to pull this game to pieces and see if it's any good or not, I know we will be. If you don't feel like pre-ordering just yet, or don't get in to the CBT, stick around for plenty of coverage right here, if you're still on the fence – more videos and screenshots below!