The upcoming content expansion Trove: Adventures is going to be adding a lot to players who are part of a Club. New progression, the titular Adventures system, a new biome, and a variety of other additions are planned for the free update.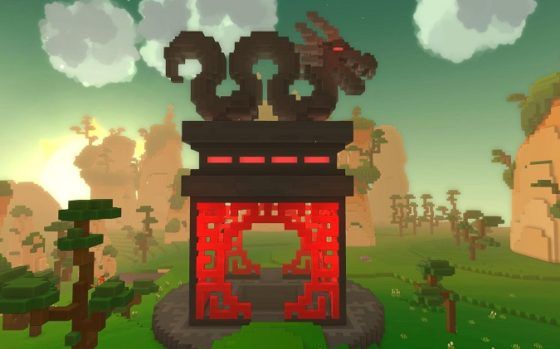 The primary piece of the update, as one would suspect, is the new Adventures system, which will let Club admins spawn NPCs that can lead players on adventures as simple as fishing for a certain item to as challenging as taking down a Shadow Titan.
Why take on Adventures? Because Clubs will now be able to level up. Gaining Club levels will unlock a new Fixture structure type, which provide Club members a variety of stats, boosts, or other bonuses. The update will introduce a total of 18 different Fixtures, all of which can be upgraded twice.
Trove: Adventures is also introducing the new Eastern-themed Forbidden Spires biome, adjustments to the Mastery system, changes to Leaderboards, a brand new tutorial, and a number of new items and building pieces.
Trove: Adventures will launch on all platforms on Tuesday, November 14th. In the meantime, players can head to the PTR to test out and try the update's new features.
Our Thoughts
Being part of a Trove Club is suddenly going to become a lot more rewarding for players. We're curious to learn more about how Adventures will work as well as how Fixtures will play a role in everything players can do in Trove, so we'll be keeping eyes on the next updates as we head into November.
Source: official site
Articles Related to Trove
Trove Megalithic Update Brings the Dino Tamer to Consoles
Trove PlayStation 4 Review
Trion Announces Trove Chinese Release Plans
Related:
Console
,
MMO
,
News
,
PC
,
Trove
,
Update