Developer Desert Owl Games has announced their turn-based strategy MMO Space Wars: Interstellar Empires, which will be making its debut at this year's PAX West.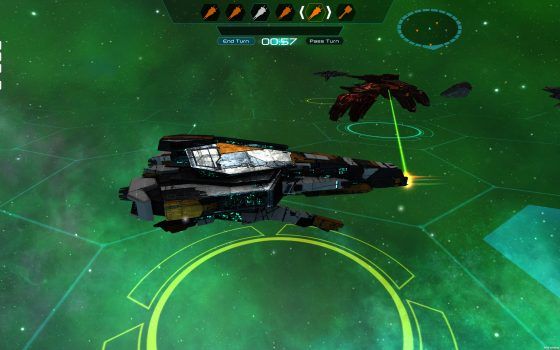 Space Wars is set in the year 2190 with conflict among four different racess all vying for power to ensure the prosperity of their species. The title offers 26 unique ships with variants of each offering a total of 100 ships, fully upgradeable spacecraft and crew skills, environmental hazards that can affect fights and strategic combat with battles that can rage for months at a time. The developers seek a "balance of individual strategy, tactical positioning and large-scale social play."
Space Wars: Interstellar Empires will be entering early access for PC, Mac and Linux in December of 2016, with the game's first playable demo on offer at Booth 2323 of PAX West. In the meantime, a gameplay trailer is available to view below.
Our Thoughts
Protracted battles on a galactic scale sounds like the sort of thing many 4X strategy fans would relish the idea of playing, especially against online opponents. Space Wars looks to be a deep and involved MMO title that should satisfy RTS and 4X players. We'll be sure to keep an eye on this one.
Your Thoughts
What are your thoughts about Space Wars: Interstellar Empires? Are there any aspects of the game that immediately grab you, or do you need to know more before you find it interesting? Tell us what you think below.
Source: Press release
Articles Related to Space Wars: Interstellar Empires
Master of Orion Launch Scheduled for August 25
Announcing Free Browser Game Liberators: A WWII Strategy Epic
Dropzone: A New Type of RTS
Related:
MMORTS
,
News
,
Space Wars: Interstellar Empires
,
Strategy